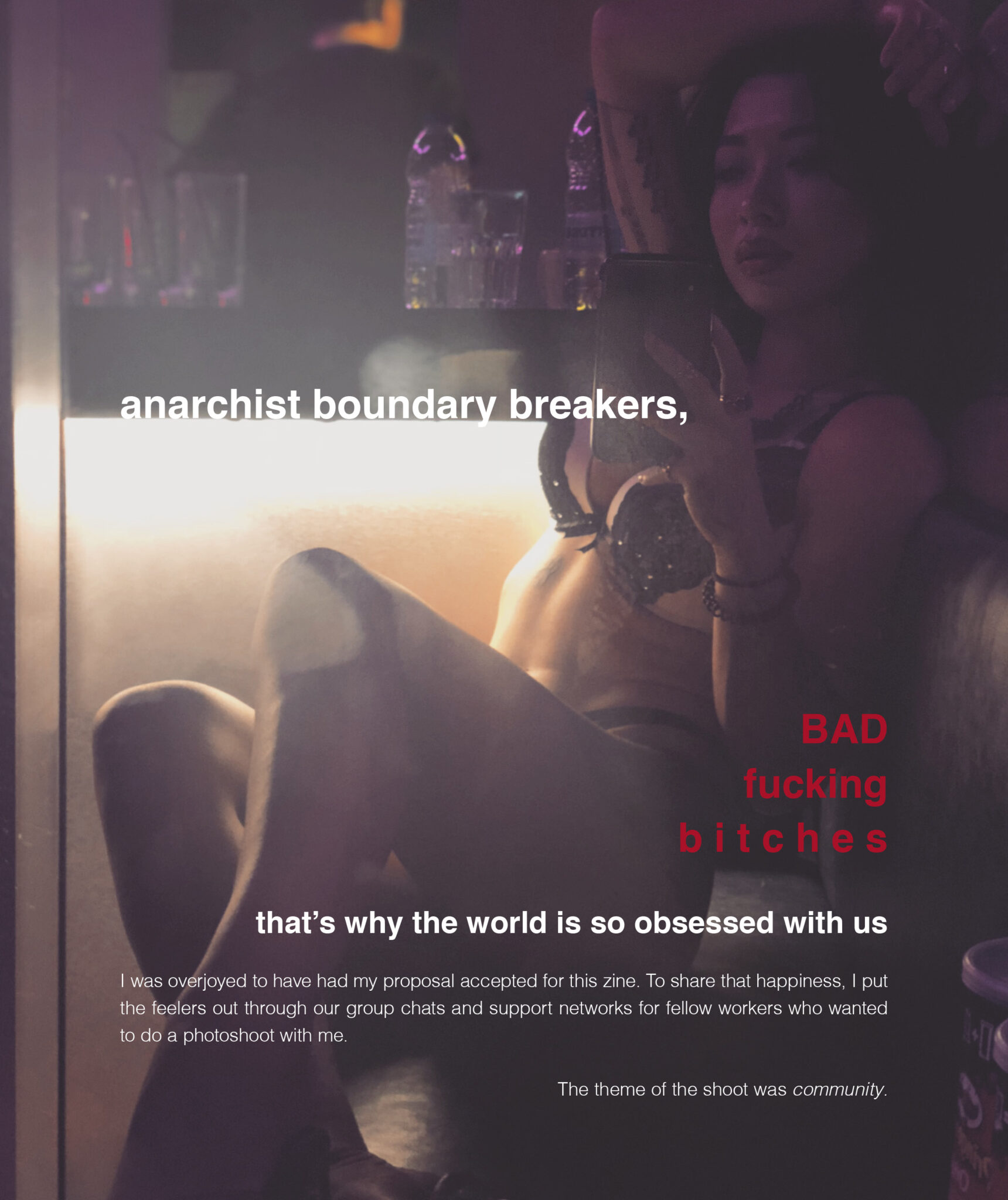 Truth and Lies – An Anthology of Writing and Art by Sex Workers
Truth and Lies – An Anthology of Writing and Art by Sex Workers
The collaborative book project "Truth and Lies: Anthology of Writing and Art by Sex Workers" is now available to buy, following the launch event at CCA in July 2022.
Copies can be purchased via AK Press by following this link. 
About Truth and Lies
Truth and Lies emerges as part of a rising tide of sex worker art and organised struggle to end criminalisation and stigmatisation of sex work.
The book features work by 13 artists with lived experience of sex work. Following a public callout, the final pieces were selected by a panel of sex workers and the book produced by Numbrella Lane, National Ugly Mugs and Arika.
Truth and Lies platforms the ideas, thoughts, political analysis, visions and emotions of sex workers – people whose voices are so often hidden or eclipsed by stereotypical portrayals. The pieces give deep glimpses into a diversity of working experiences, from a variety of perspectives.
As the book's introduction says of the pieces within: "There is neither glamourisation, nor exaggeration of sex work as constant suffering. There is power, beauty, sadness…."
Read
About the Project Partners
National Ugly Mugs:
National Ugly Mugs (NUM) is a UK-wide survivor support charity aiming to end all forms of violence against sex workers. They provide a reporting and alerting system, checker tools, specialist casework support, mental health support, financial support and support for sex workers wishing to leave or change their financial reliance on sex work. They take a rights-based and justice-orientated approach to their work, which places the needs and lived experiences of sex workers at its core.
NUMbrella Lane:
NUMbrella Lane is NUM's in-person wellbeing centre in Glasgow, providing a community space for sex workers in Scotland. The venue hosts regular drop ins, wellbeing events, group outings, a food pantry, a library, and health and harm reduction supplies. It is a welcoming, friendly space where sex workers can connect with one another, share resources and support each other in a respectful, understanding and affirming environment.
https://nationaluglymugs.org/numbrella-lane
AK Press (UK):
AK Press (UK) is a worker-run collective that publishes and distributes radical books, visual and audio media, and other mind-altering material. We're small: a few people who work long hours for short money, because we believe in what we do. We're anarchists, which is reflected both in the books we provide and in the way we organize our business. Decisions at AK Press are made collectively, from what we publish, to what we distribute and how we structure our labour. All the work, from sweeping floors to answering phones, is shared. When the telemarketers call and ask, "who's in charge?" the answer is: everyone. Our goal isn't profit (although we do have to pay the rent). Our goal is supplying radical words and images to as many people as possible. The books and other media we distribute are published by independent presses, not the corporate giants. We make them widely available to help you make positive (or, hell, revolutionary) changes in the world. As you probably know, the stuff we carry is less and less available from the corporate publishers and chain shops.
About the Participating Artists
Lib Lobberson
A basic bogan bitch, Australia born and raised but Glasgow settled. Lib Lobberson has spent the last 10 years divided between her great loves: sex work, art, music and pints. She originally migrated to Scotland for a degree and stayed for love but when that didn't work out, became deeply immersed in the thriving art and music community. She project-managed various exhibitions and began work in music promotion and management, all funded by the fruits of her pussy. Her work explores the highs and lows of womens' experiences and aims to demystify the world of sex work. She has previously published work in sex worker zines and has a piece in the Glasgow Women's Library.
IG: @basic_bogan_badbitch
Marin Scarlett
Marin Scarlett is a writer, artist and activist. She is the Campaign and Communications Officer with the European Sex Workers' Rights Alliance and an Outreach Worker with the sex worker support project at Spectra London. She has previously worked with violence prevention charity National Ugly Mugs and sex worker wellbeing project Umbrella Lane. Marin lives in London under the rule of a feline despot named Amber.
Twitter: @marinscarlett_
Payola E
Payola E is a bisexual black male escort and adult content creator. Credits and clients include HimerosTV and a possible lead in a West End play.
Zuzu Gabrielli
I'm Zuzu, a 32-year-old Canadian sex worker currently residing in Europe. I've been in the industry for over six years and it is my main form of income. I am vocal about sex worker's rights, but seek to uplift a realistic, non-glamorized vision of the job. Sex work has given me a lot, and it has taken away. Writing is a passion of mine and I hope to eventually complete a book of my experiences. My submission is a fragment of this, with some differing elements. Thank you for compiling this work.
Chardonnay
Chardonnay, artist and erotic dancer
Coming from a fascination with kitsch and ultra-femme aesthetics,
my work deals with loneliness and selfies, reality and imagination,
dreams and rude awakenings and the joyous confusion of these.
Being a cyborg rather than a goddess, observing the observant, finding power in awkwardness, artificially tender.
Bella Violet Quinn
Bella Violet Quinn is a full-service sex worker, writer and artist, whose work centres her experiences of grief, trauma and queer love, as well as how these things intersect with her job in the sex industry. She is co-founder of the Queer Whore Collective and sex worker writing account Whores Handbags, through which she was interviewed by Sara Pascoe as part of the Sex Power Money podcast series. Bella has recently curated a sex worker art and writing zine called 'Whore Stories', and performed her work within Sexquisite's digital theatre production, NSFW, available on Eventbrite. She can always be found at Sexquisite's live cabaret nights in East London.
IG: @whores_handbags
Rab Green
Looking for creative opportunities.
www.rabgreen.co.uk     www.rablondon.co.uk
Chao-Ying Betty Rao
Chao-Ying Betty Rao evolved as a teenage runaway and a high school dropout who started modelling and stripping as a way to keep afloat. Now she is an interdisciplinary artist whose previous experiences in the sex industry heavily influence her practice. Chao-Ying graduated from her BA(Hons) in 2020 from the Glasgow School of Art, in Painting and Printmaking. She holds an MA(Hons) in Philosophy and English Literature from the University of Edinburgh, and campaigns with local organisations for the full decriminalisation of sex work.
Heather
I am Heather. Or rather Heather is one of my multiple characters.
I am an androgynous looking person in their mid-thirties, based in Scotland. Four years ago I badly needed cash. And so I began my career and journey as a sex-worker.
Umbrella Lane in Glasgow has been a crucial part of this journey. At first, the individuals within it who held my hand, showed me makeup tips and lent me lingerie. And later came the community of Umbrella Lane.
Sex work has been my main income since that initiation. I work mostly in hired flats in cities I belong to.
In the first years my working was a big secret that I contained and carried. Working alone because of the (shitty) legal situation, I wrote notes on every single booking and every single client. Mostly to not go mad and to have a way of grounding these strange, sordid and whacky experiences. Now I have a lot of written and illustrated material….
I am eagerly awaiting for sex worker voices to be heard.
Ashleigh Williams (Babeworld)
Ashleigh Williams (she/her), more commonly known as Babeworld, seeks to create a more representative art world through the creation of art, fundraising, creating grants, and facilitating events for those who are marginalised in the arts. With an emphasis on collaboration and co-creation, Babeworld's practice focuses on themes of political and societal identity, specifically disability/access, neurodivergence, sex work and race. Their interactions with the communities they create and infiltrate consists of oversharing (otherwise known as attention-seeking) on the internet and through their events. And you best believe they'd overshare at a round table, and probably also cry. Babeworld is committed to bringing their ideas and networks to institutions and organisations in the art and sports world, whether those worlds want to hear it or not.
Babeworld runs the lecture series 'Don't Worry I'm Sick and Poor' which has recently been delivered with ICA London, and they have been commissioned by organisations including East Street Arts, PAF London, Montez Press, Huffpost, gal-dem, Shape Arts, Unlimited, Deptford X, Leeds 2023, White Cube, Imitating The Dog and Institute of Contemporary Arts. They are currently developing an alternative schooling programme with East Street Arts for 2022.
Jet Moon
Jet Moon is a multidisciplinary artist who creates intimate spaces of visibility and sharing, most often working outside of traditional art spaces – from underground clubs in Berlin, to running clandestine festivals in Serbia, to moonlit forests hidden from the Belarusian secret police. Jet writes, performs and collaborates on fierce work for radical social change, usually within the LGBTIQ, kink, sex worker, disability and survivor communities they belong to.
Estella Clarke
Estella Clarke lives in Edinburgh, surrounded by books. She has worked on and off, over several years, as a full-service sex worker and professional submissive.
Documentation
14 images, 1 audio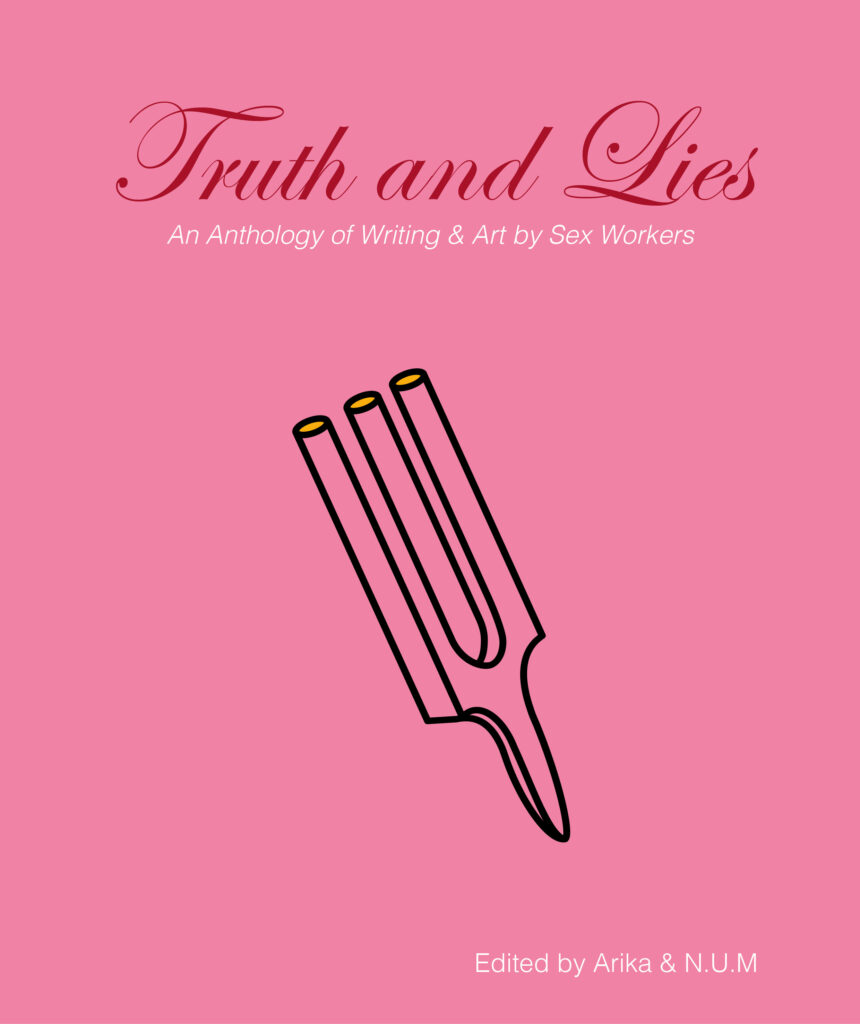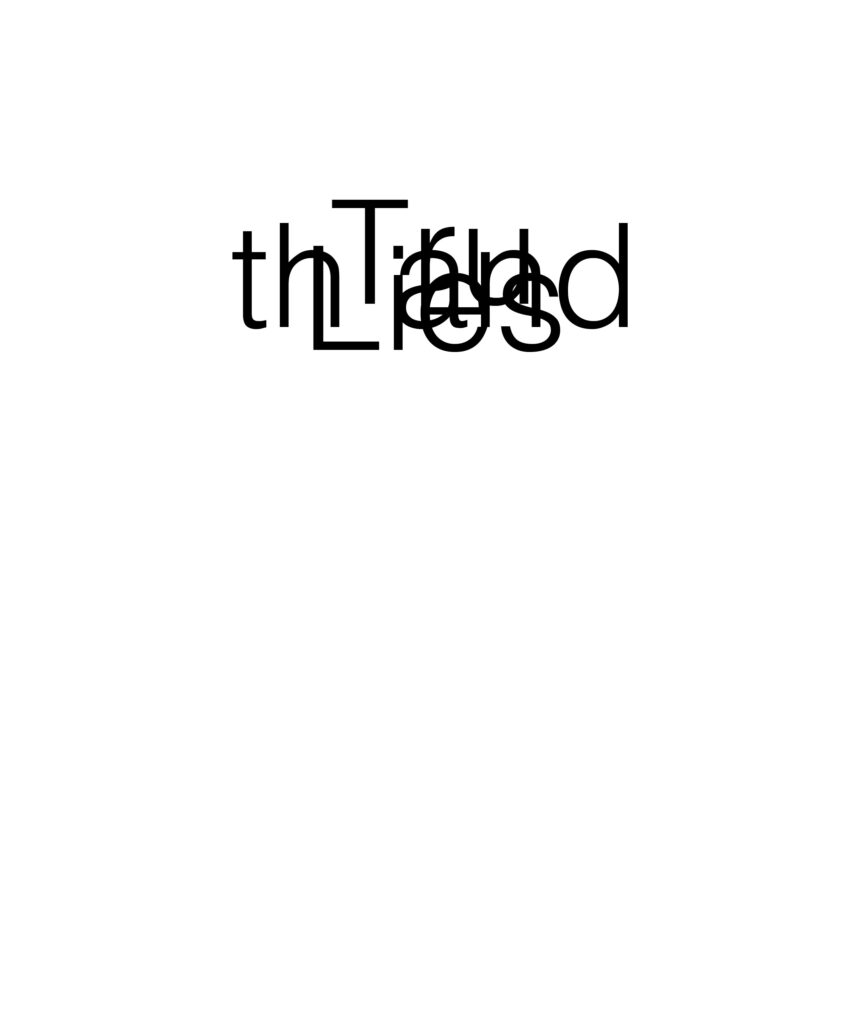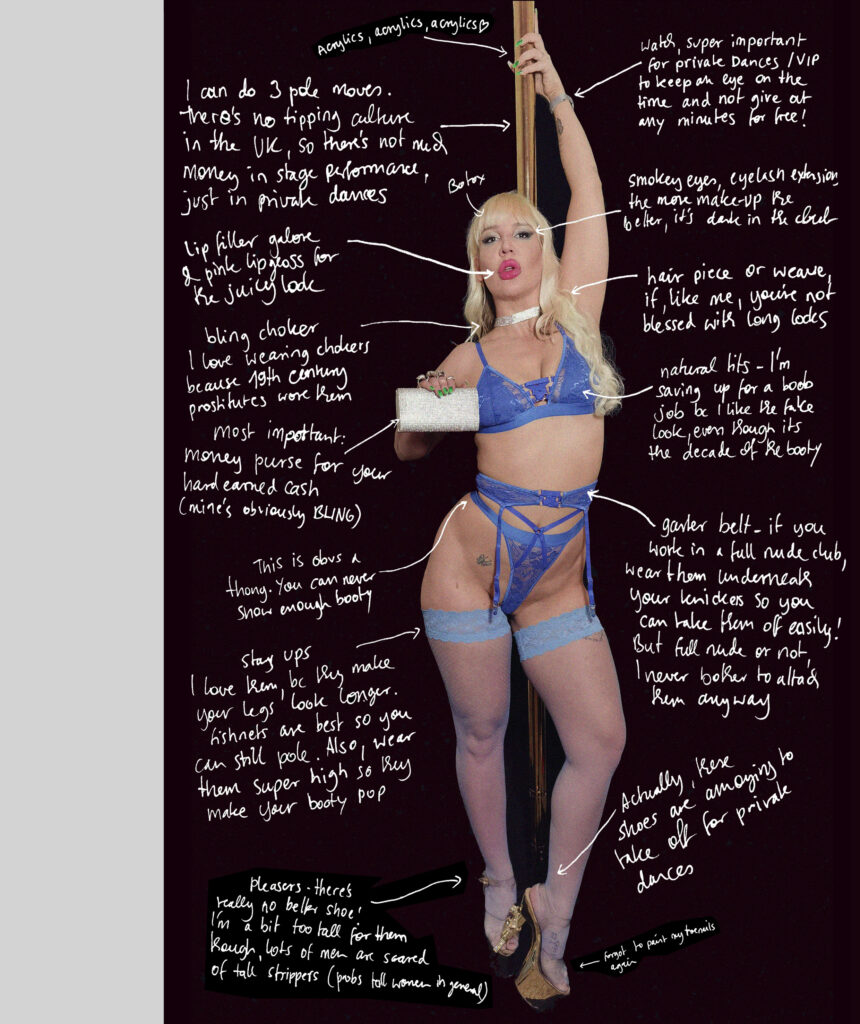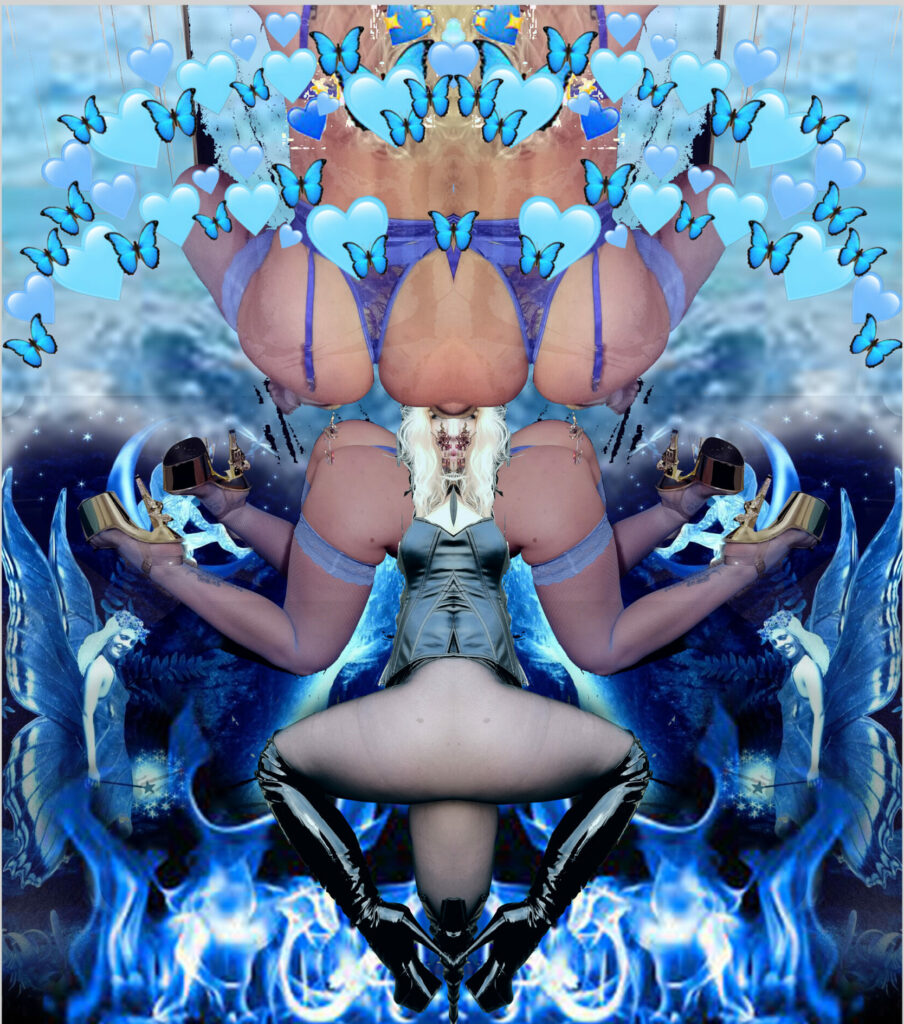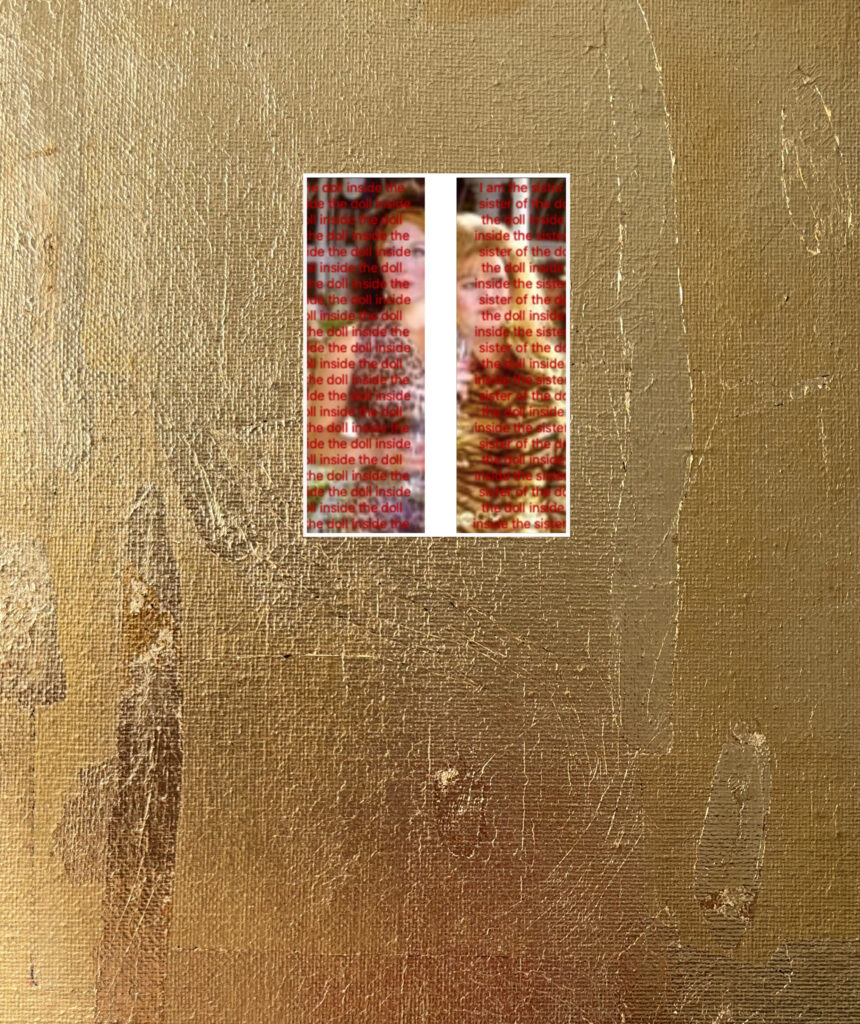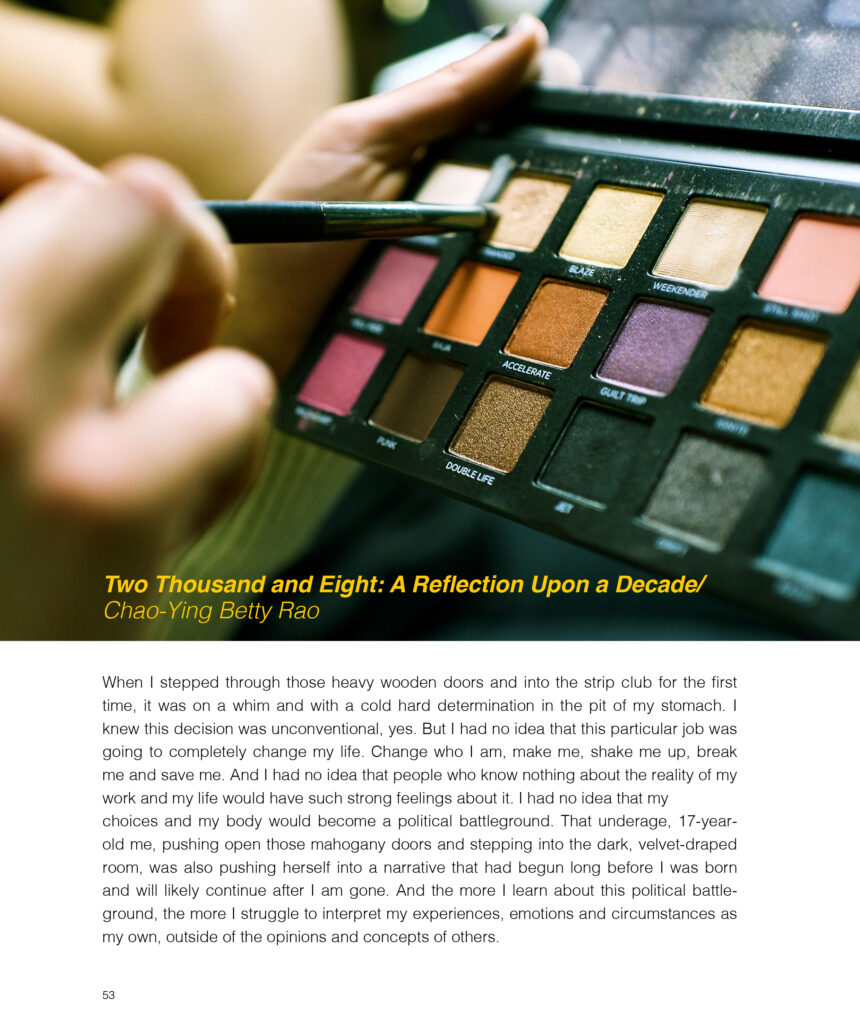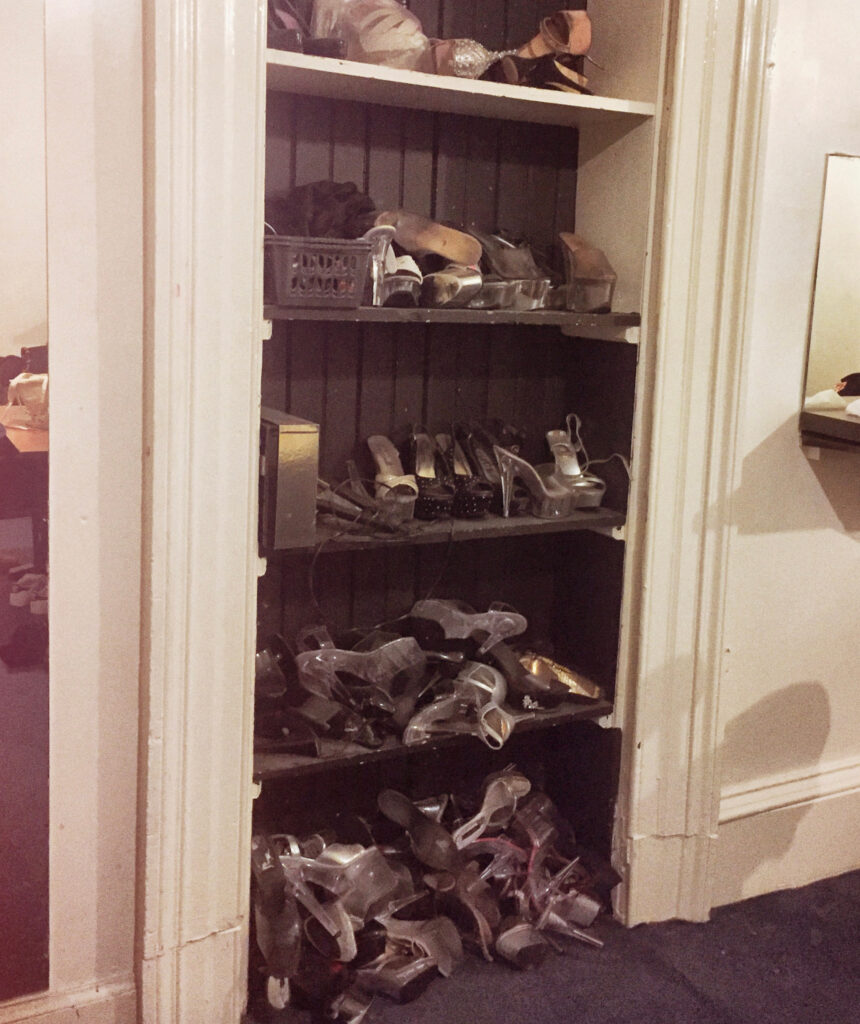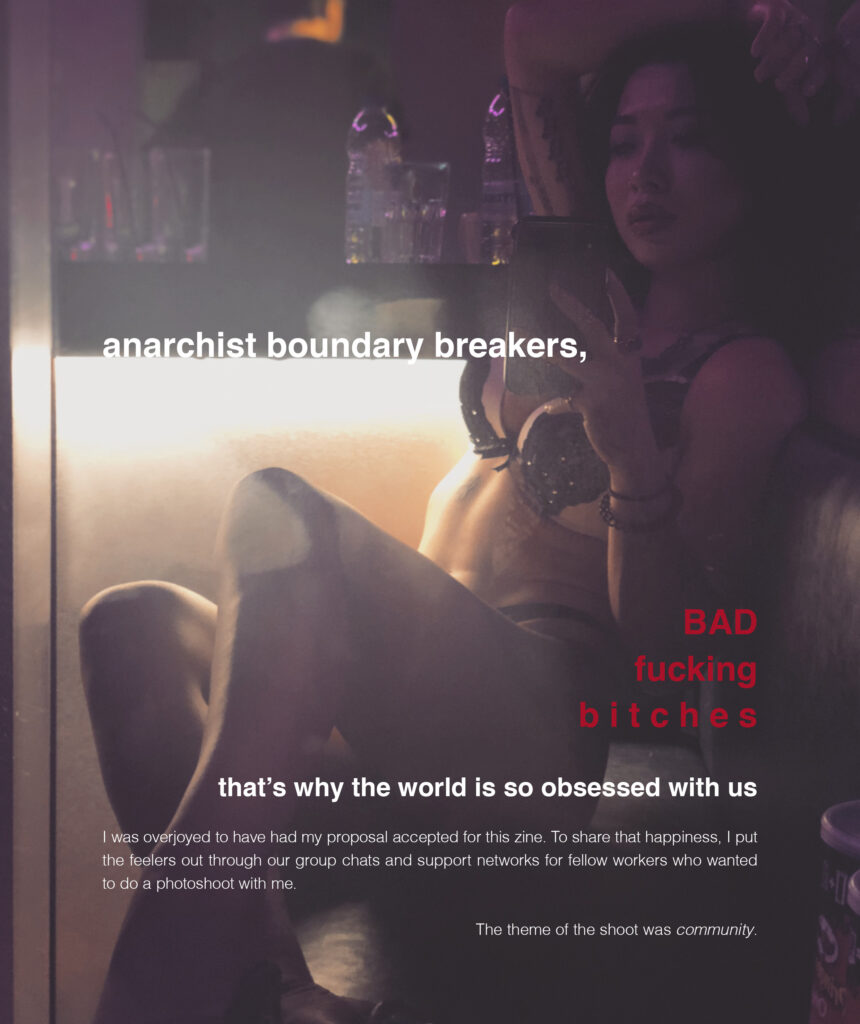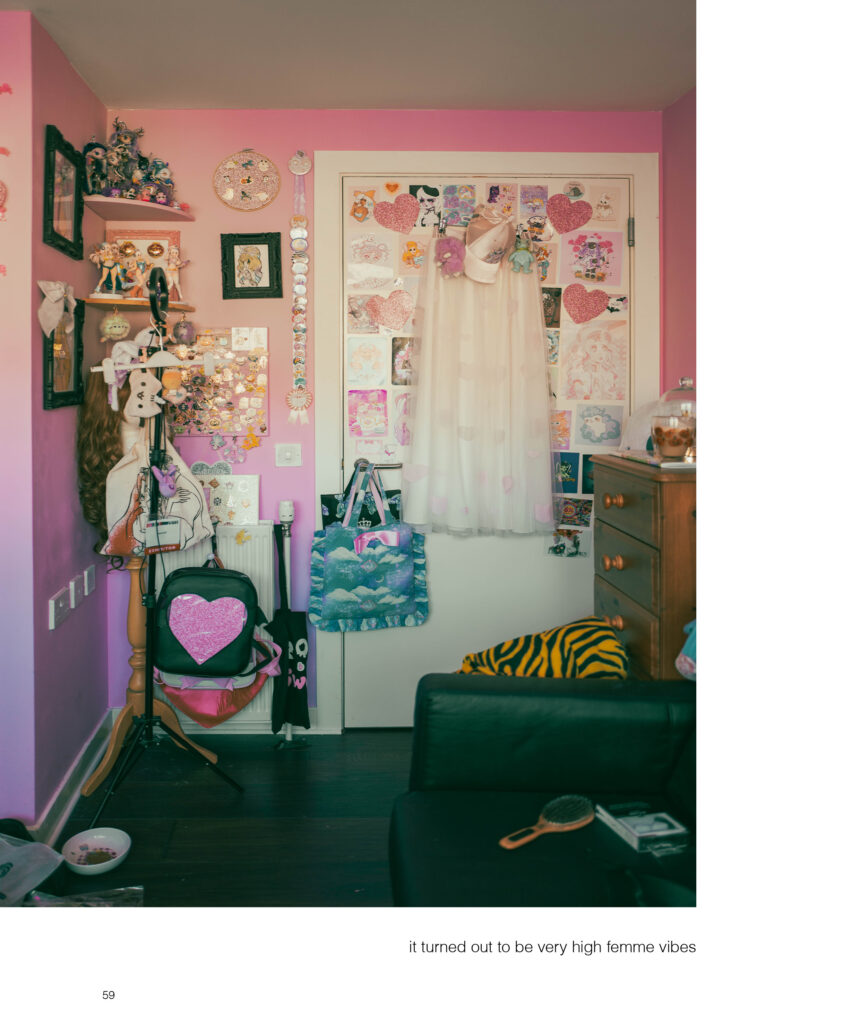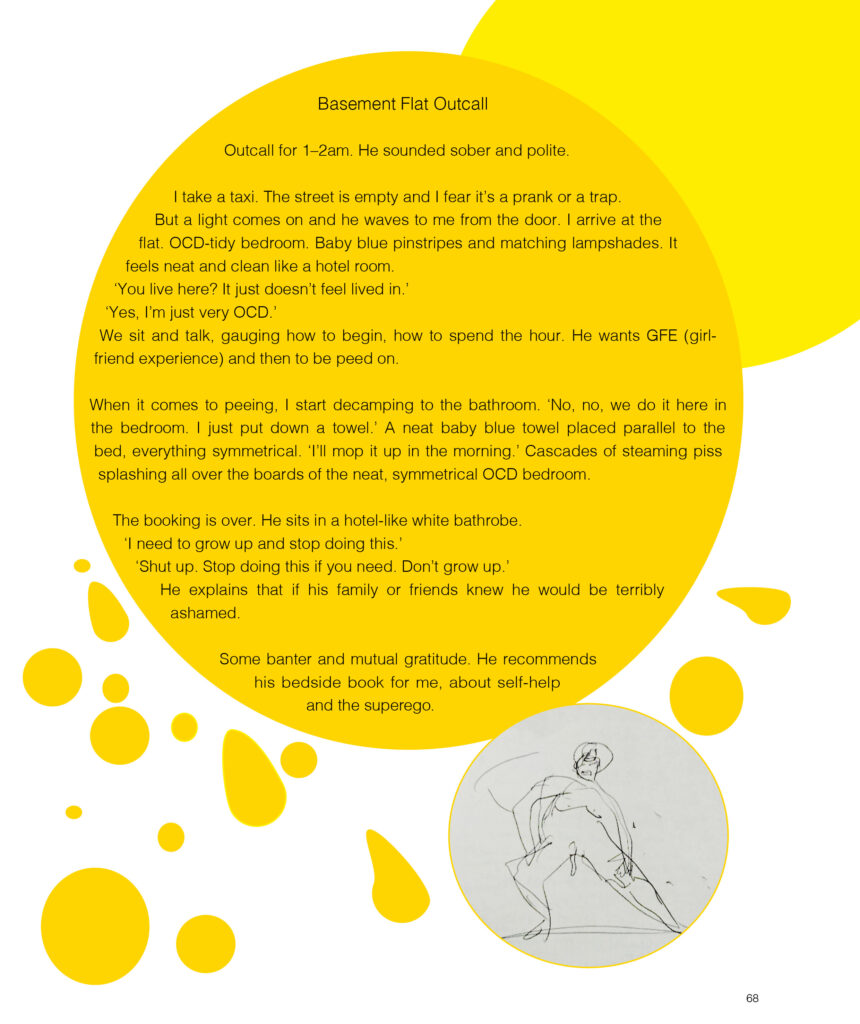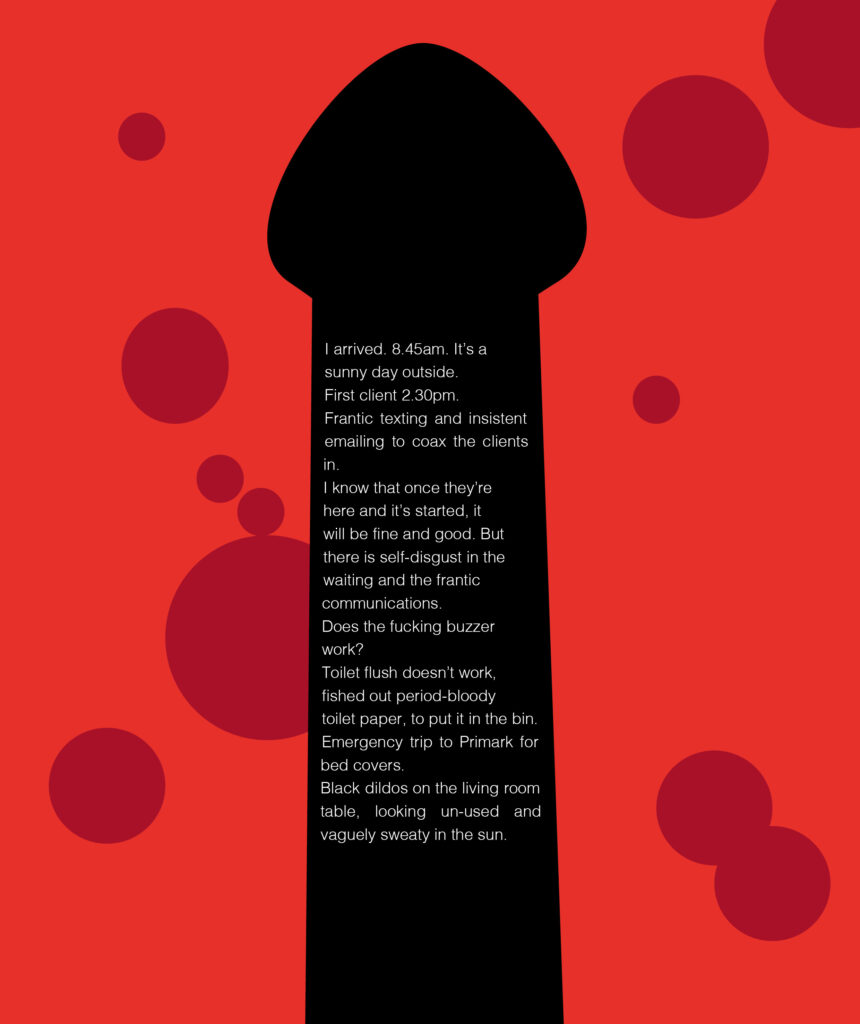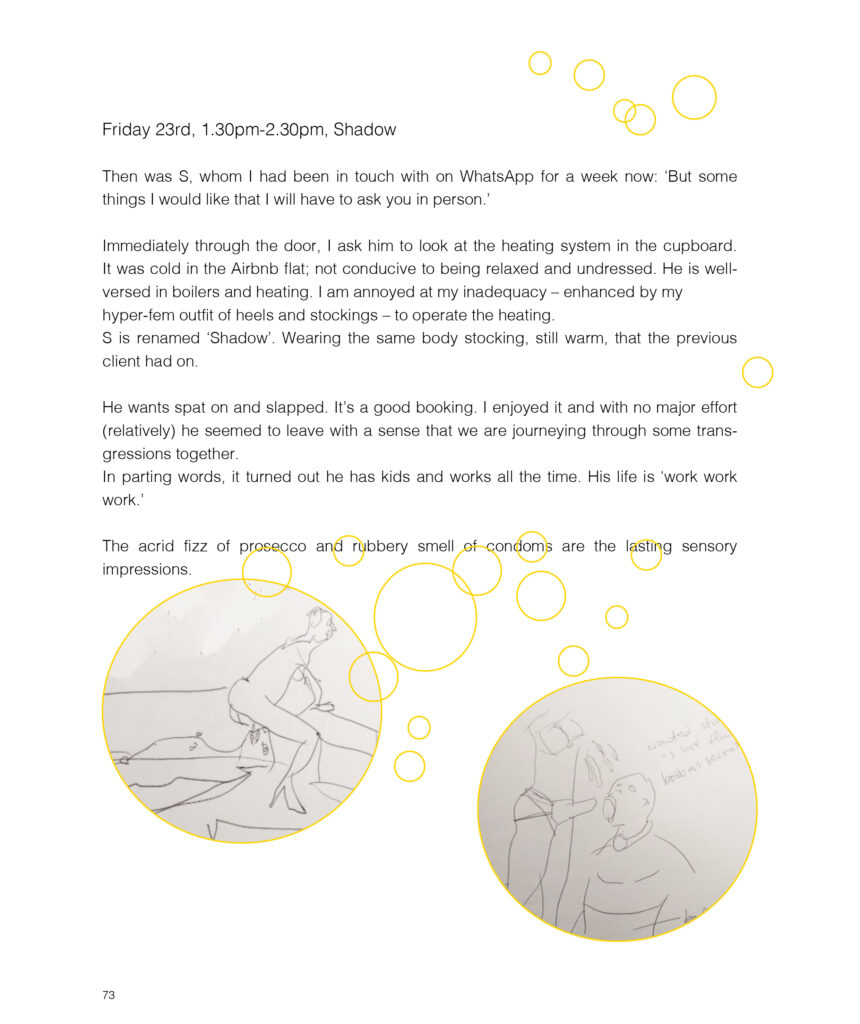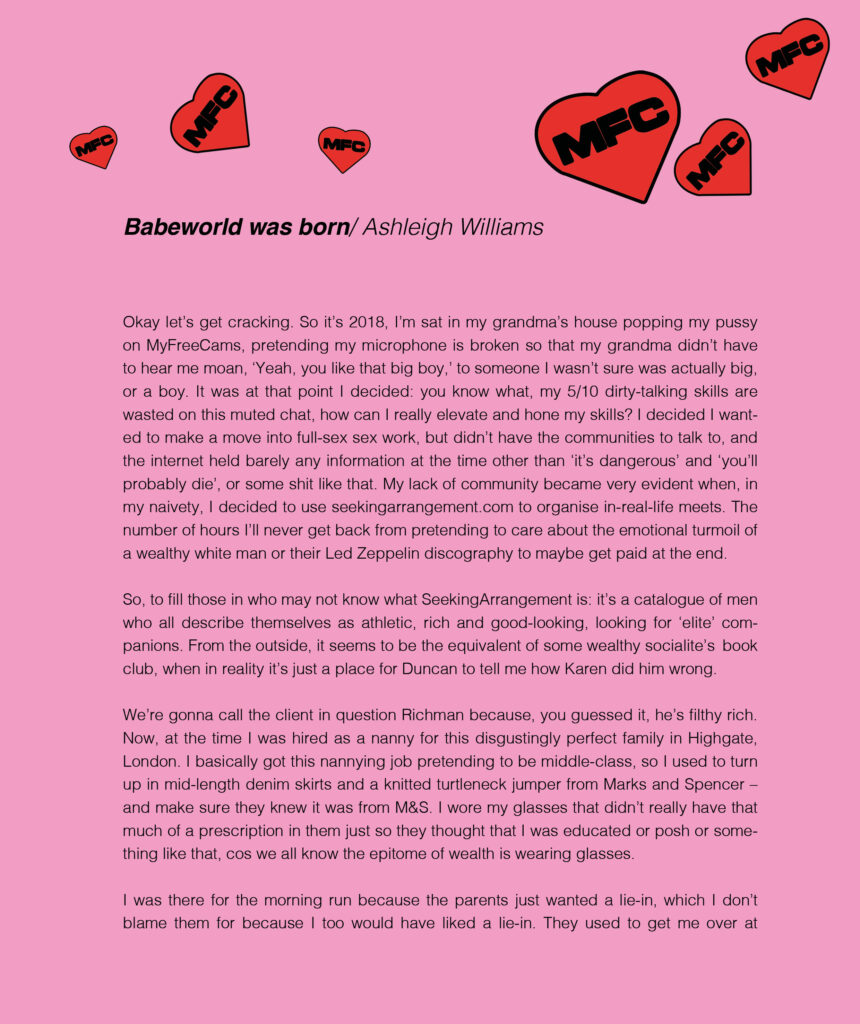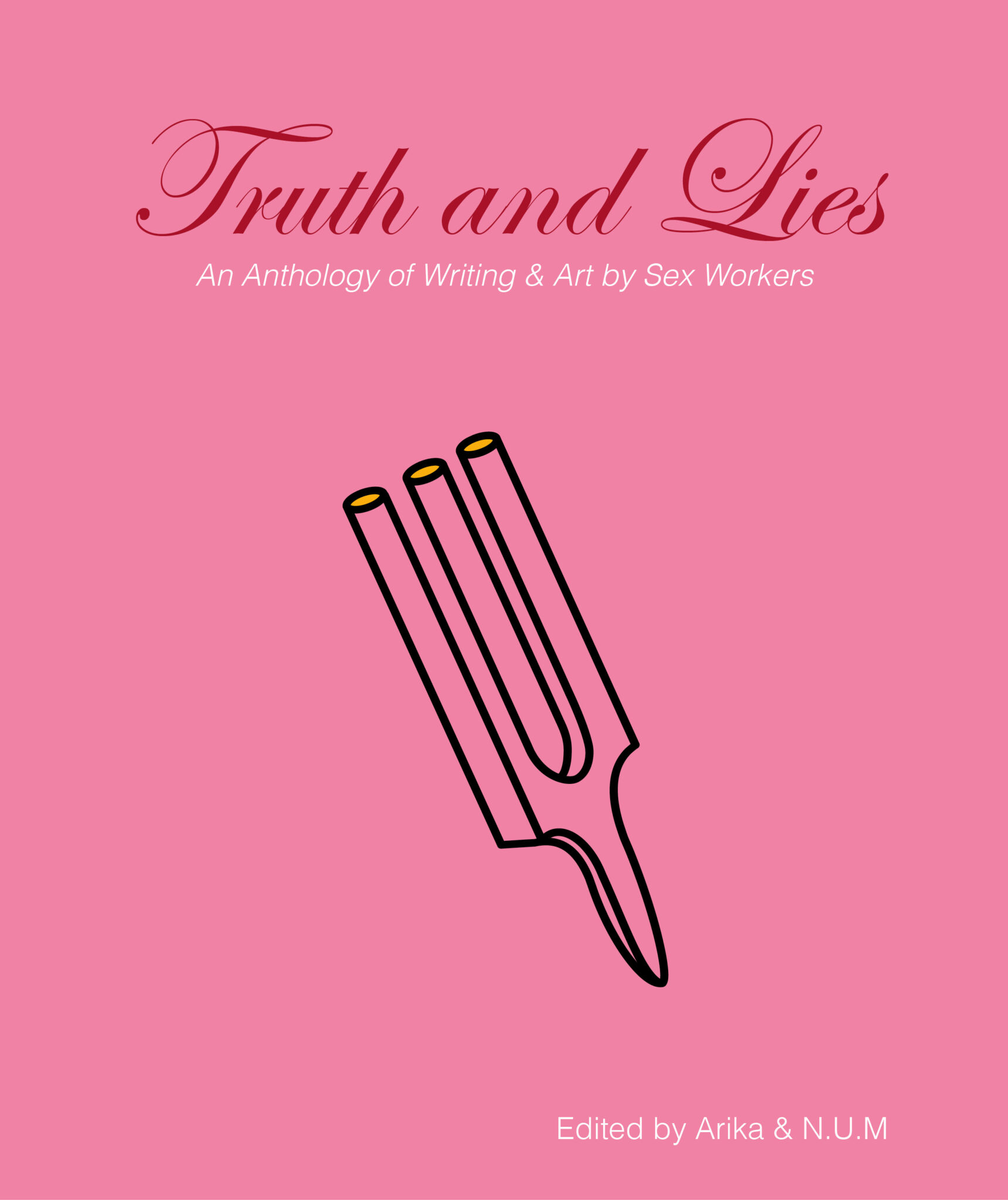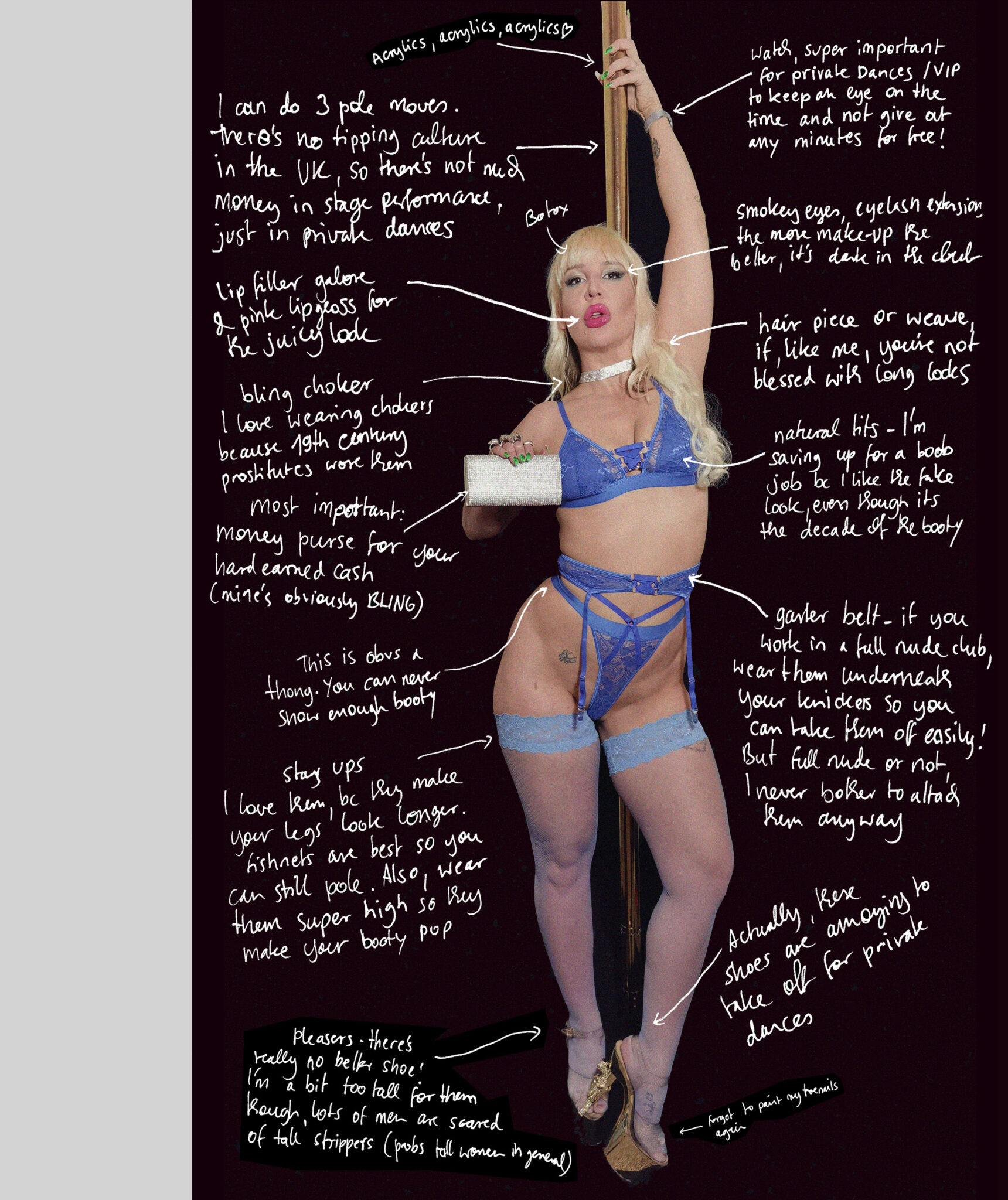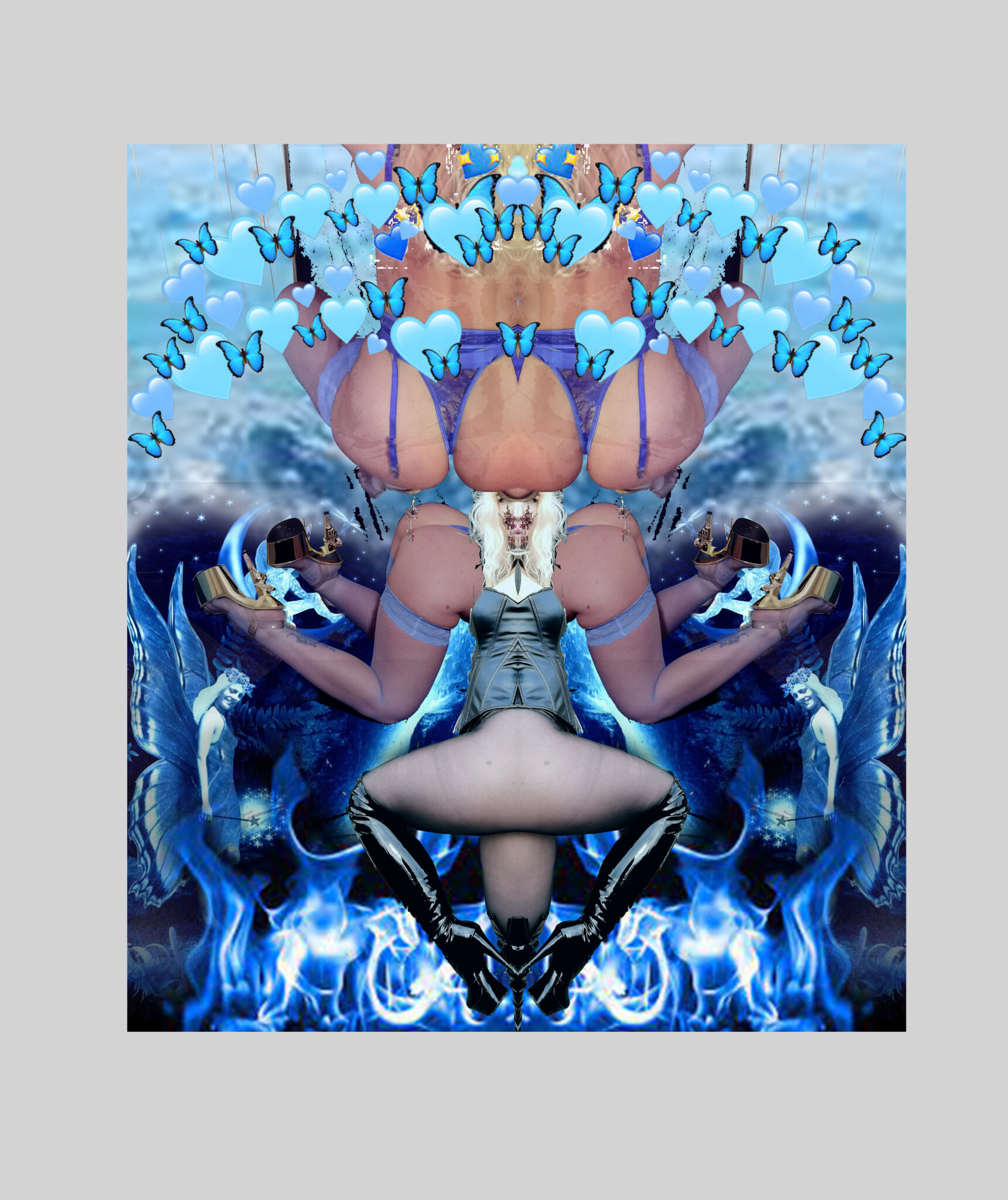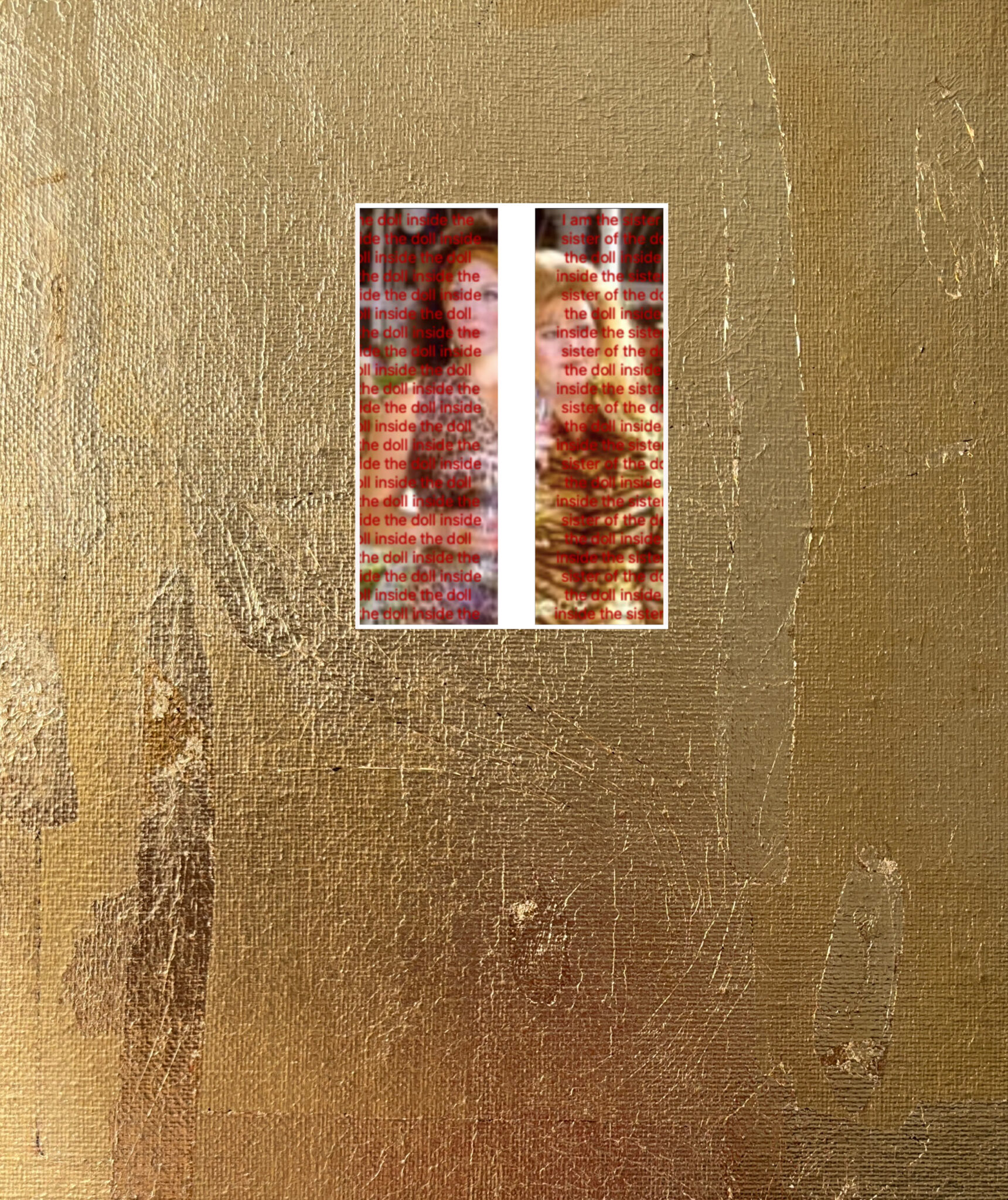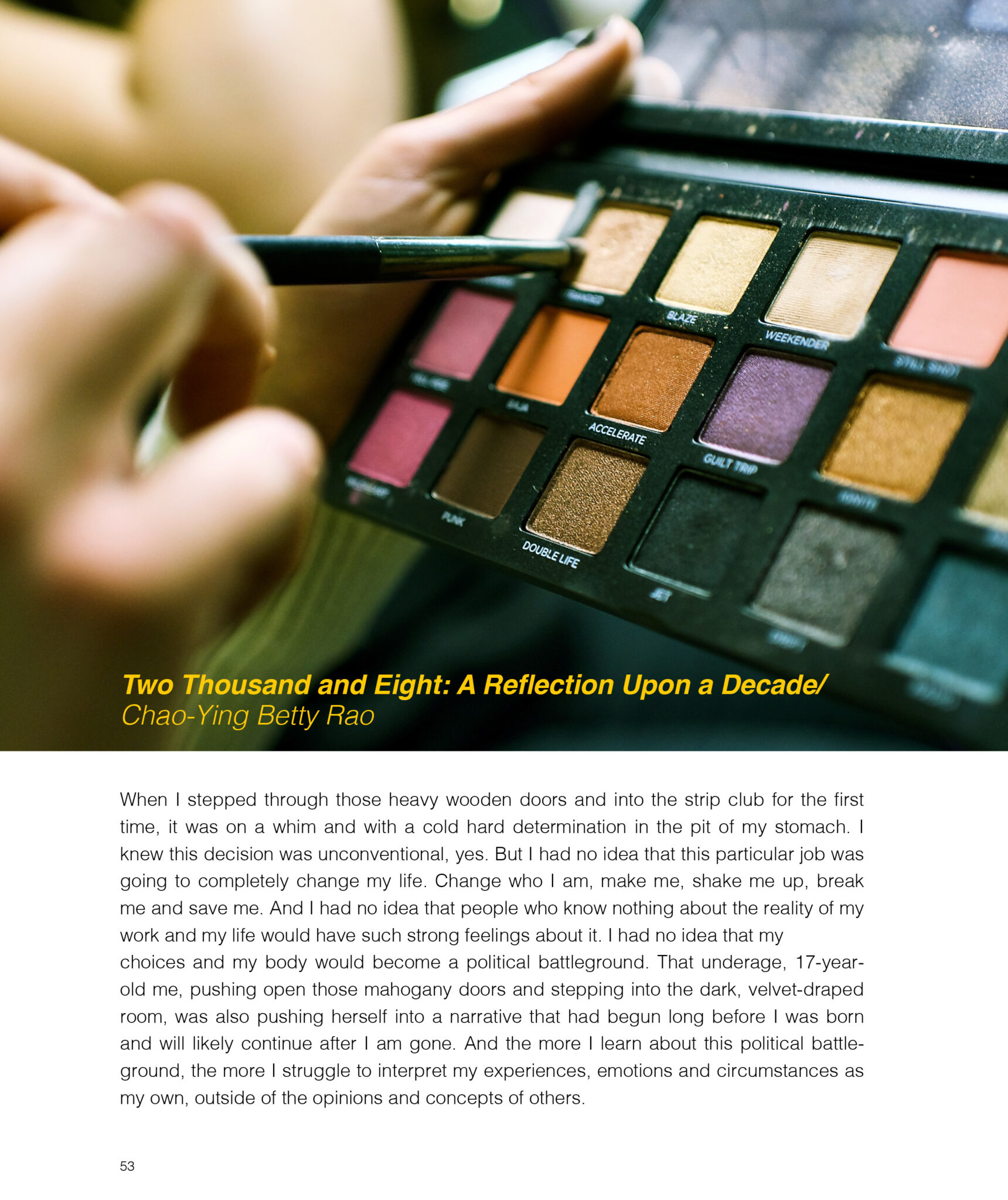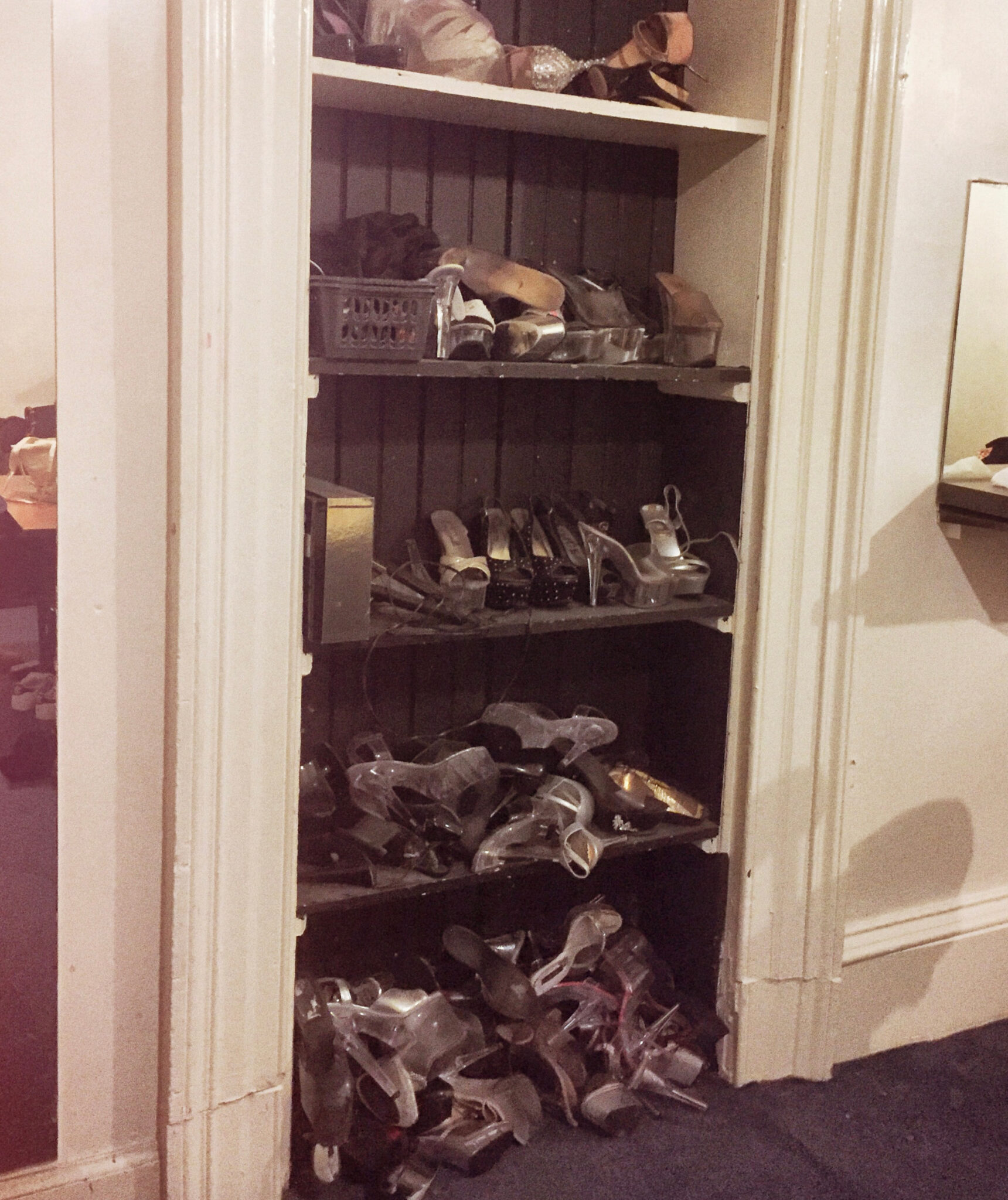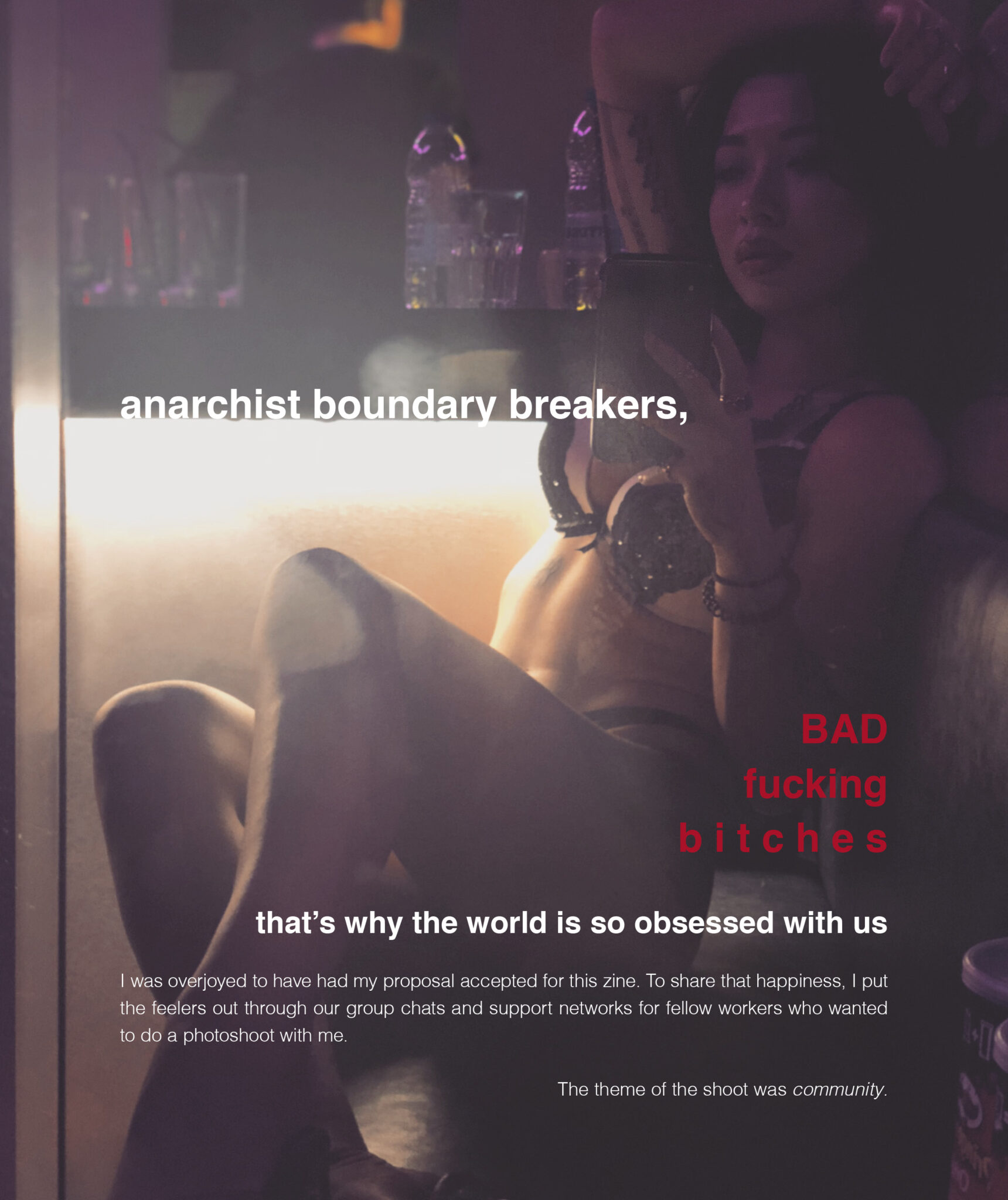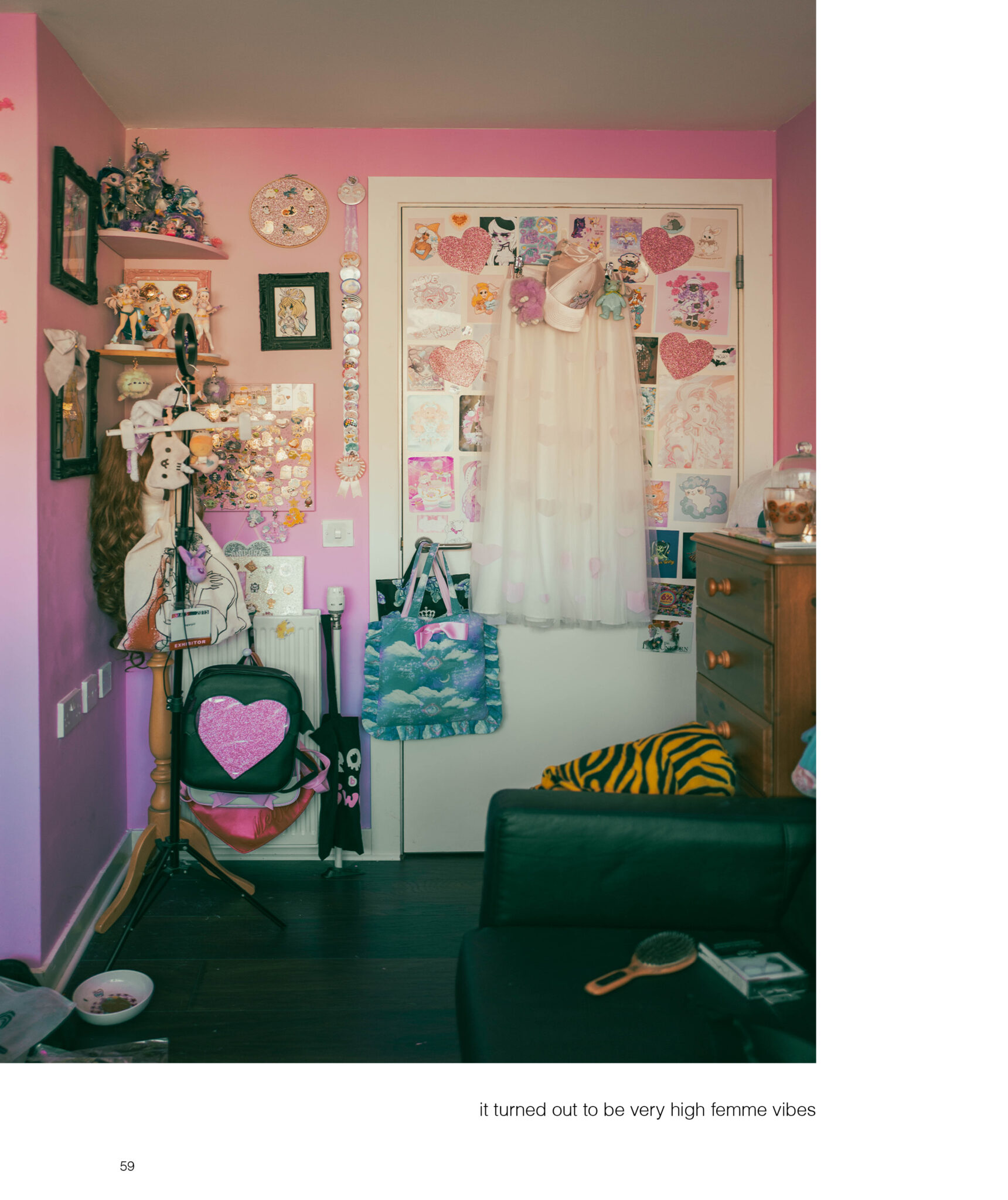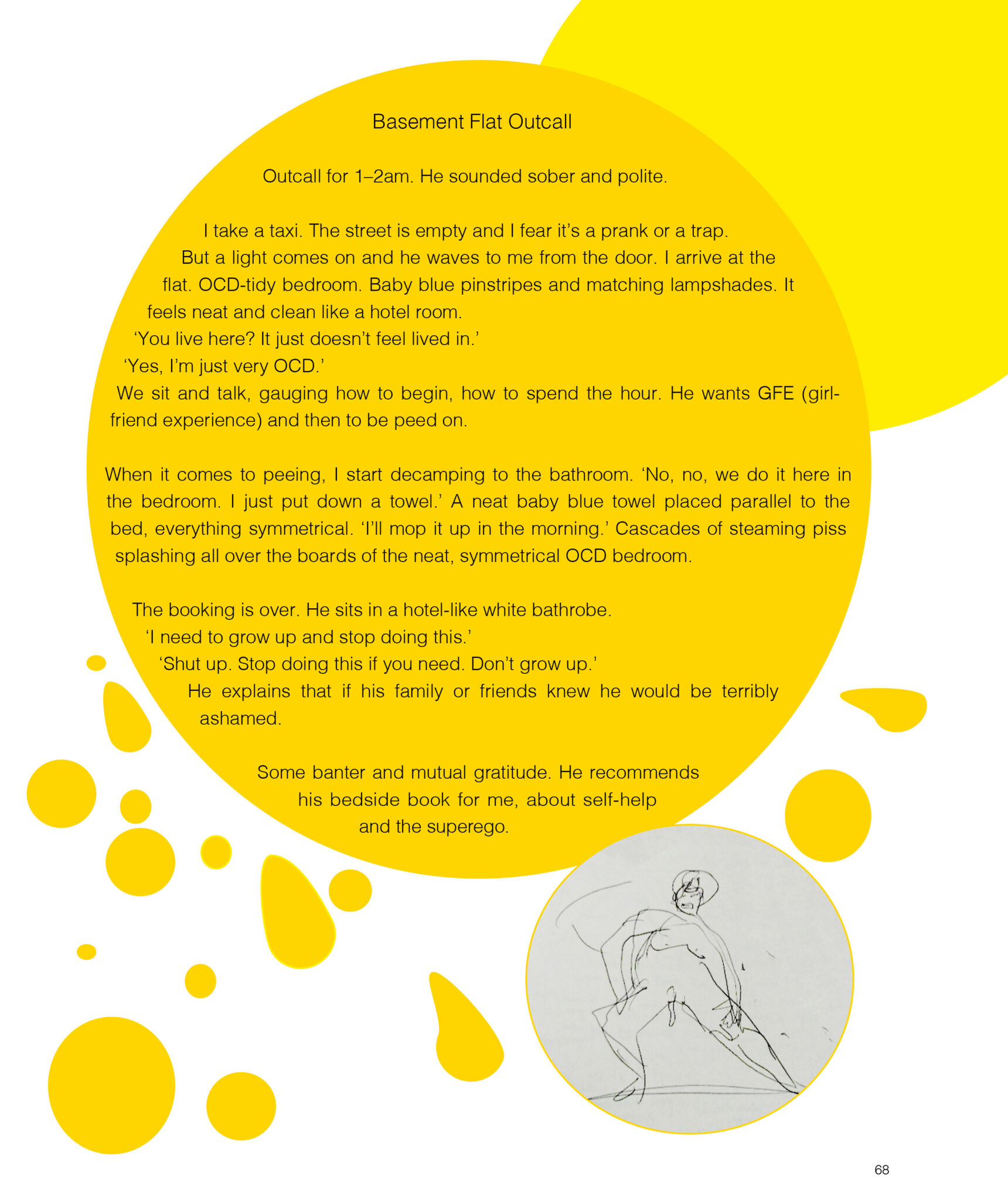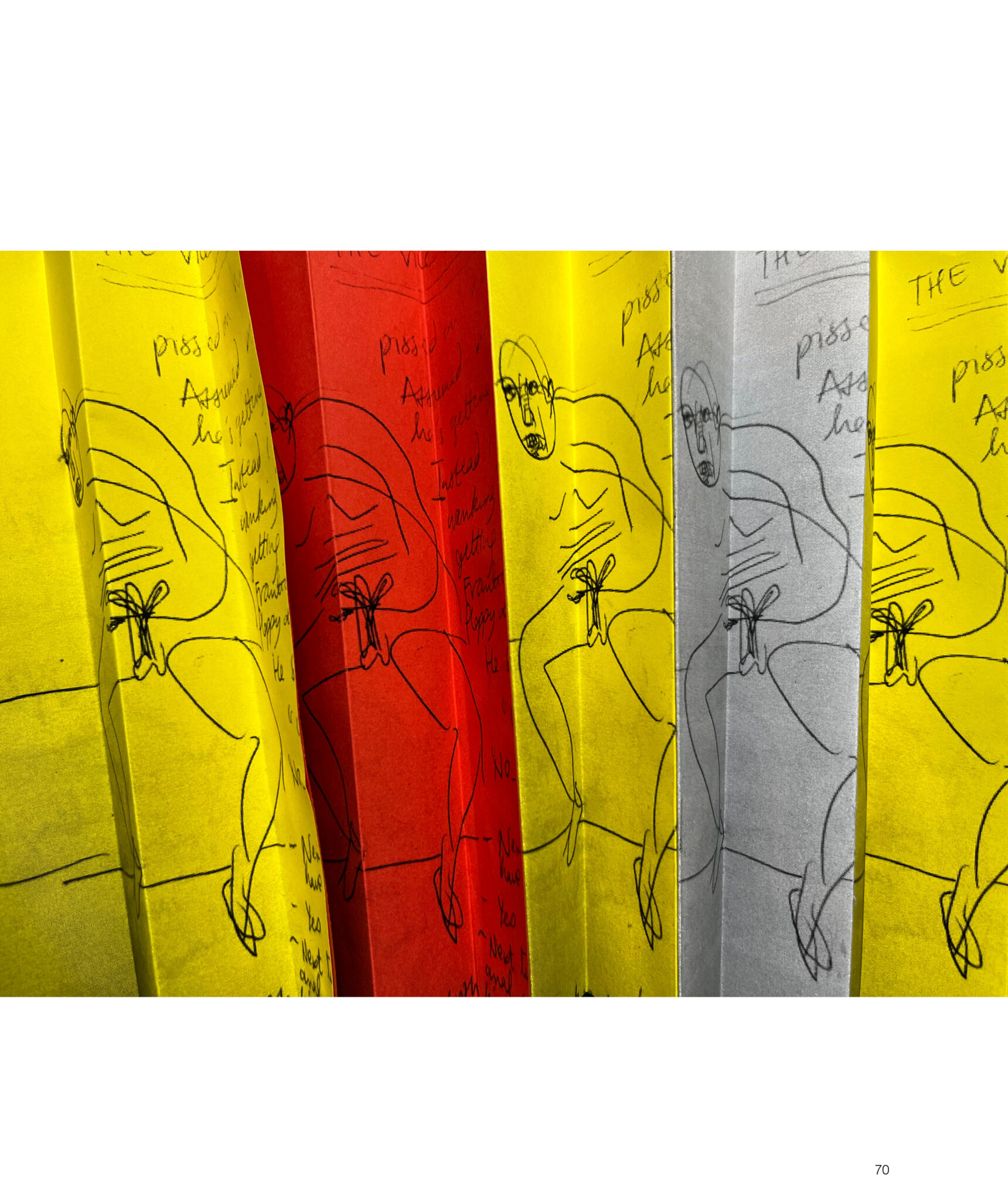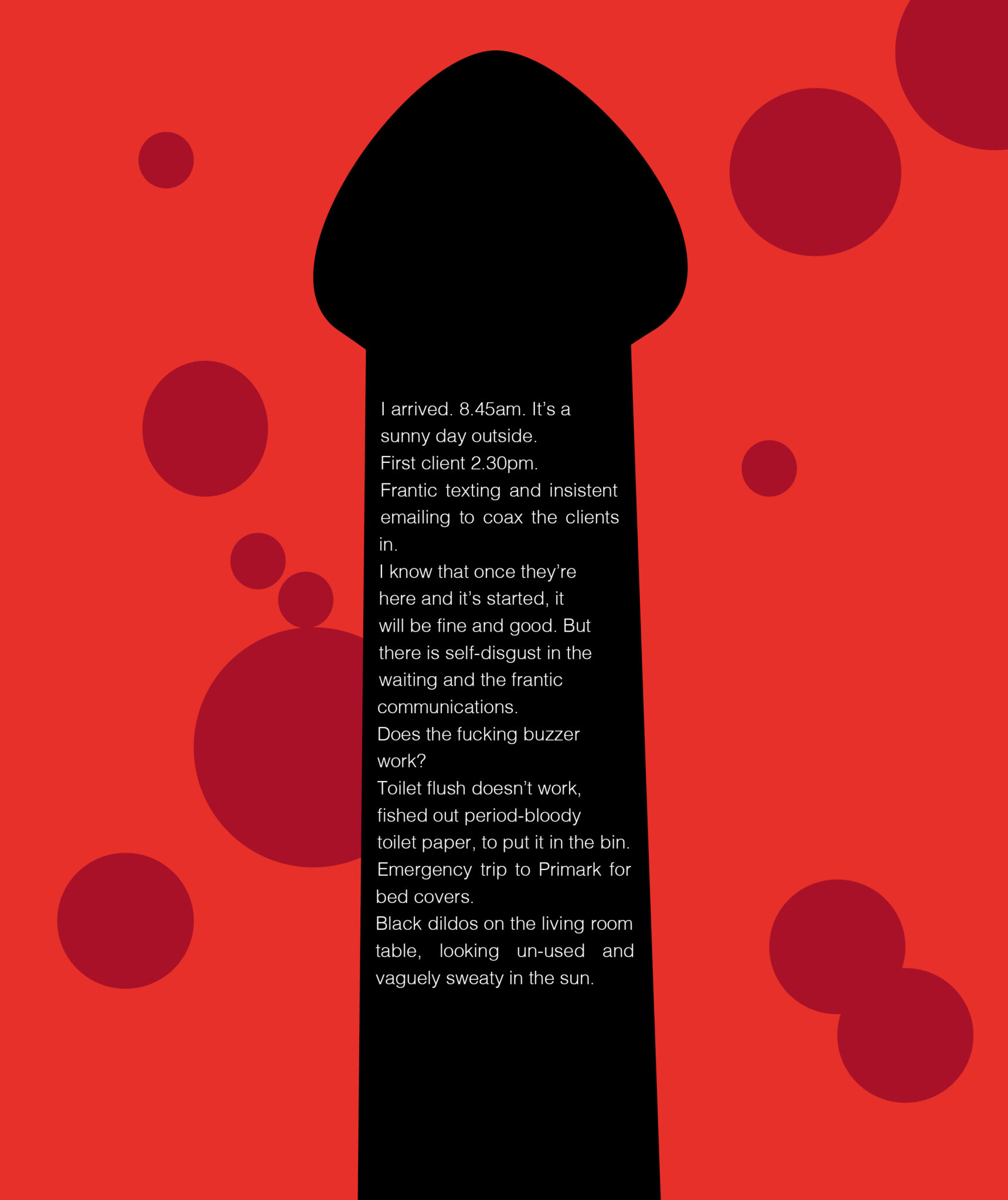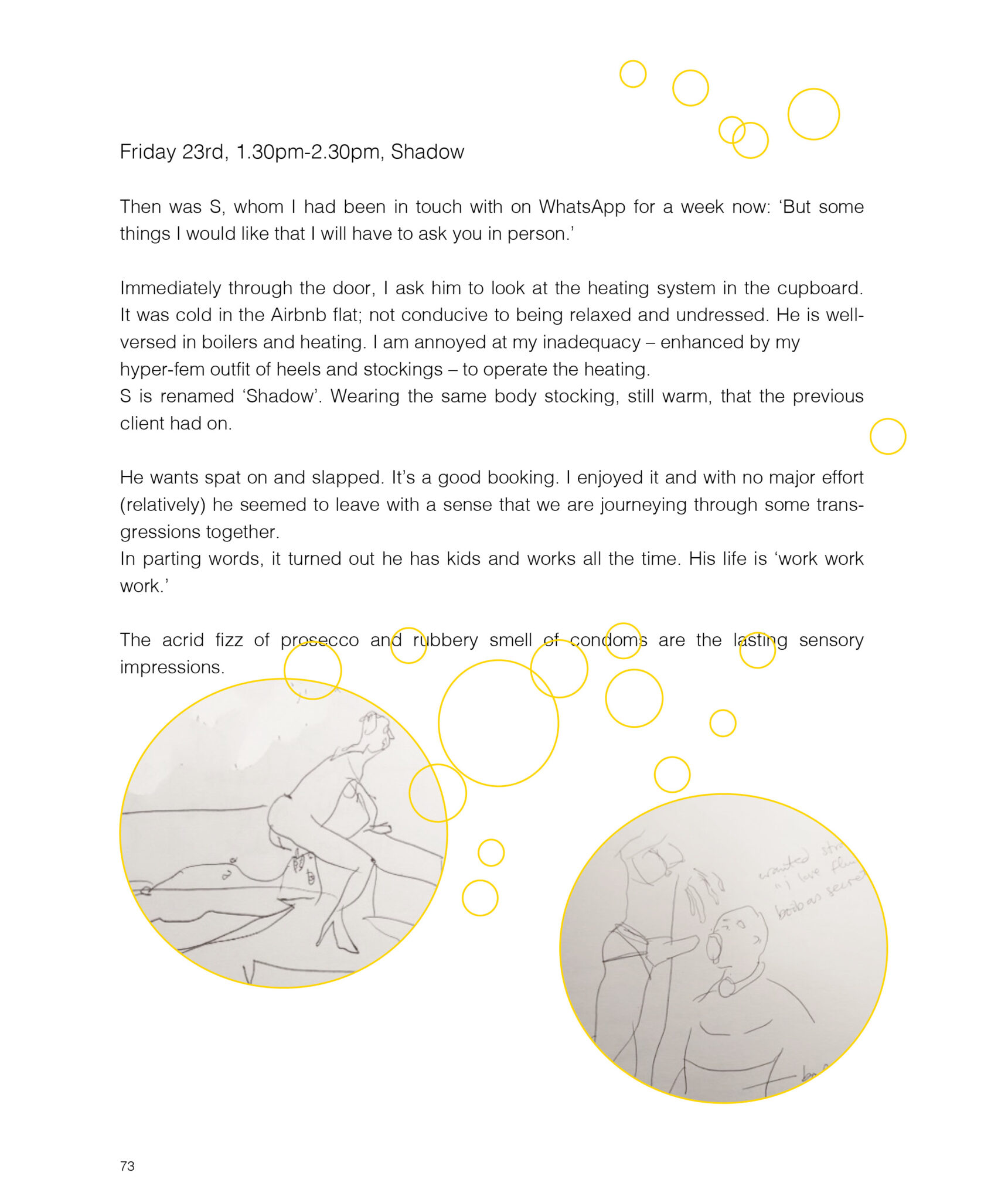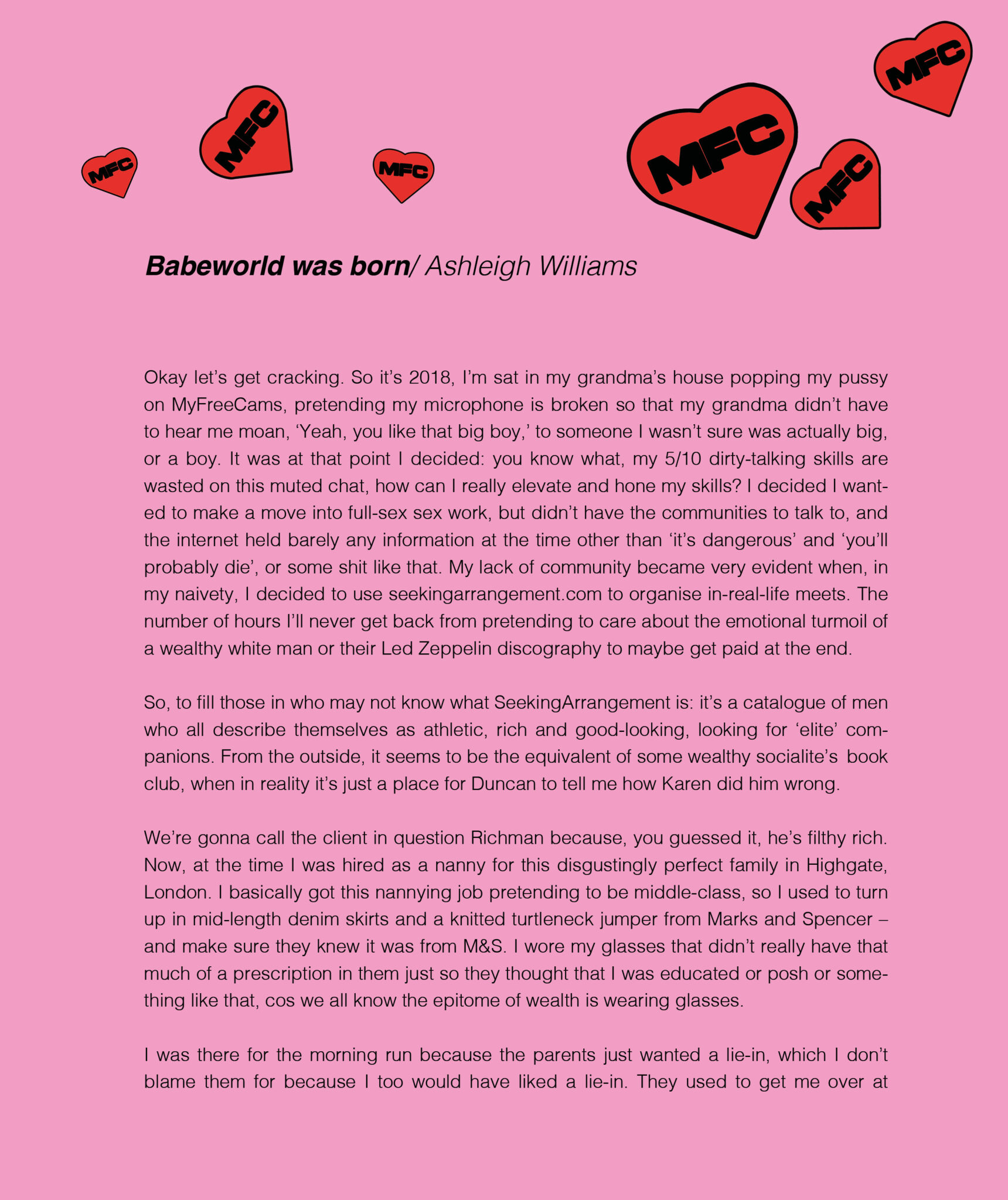 Marin Scarlett reads her book contribution live at the launch