Chardonnay
Chardonnay is an artist and erotic dancer.
Coming from a fascination with kitsch and ultra-femme aesthetics, their work deals with loneliness and selfies, reality and imagination, dreams and rude awakenings and the joyous confusion of these.
Being a cyborg rather than a goddess, observing the observant, finding power in awkwardness, artificially tender.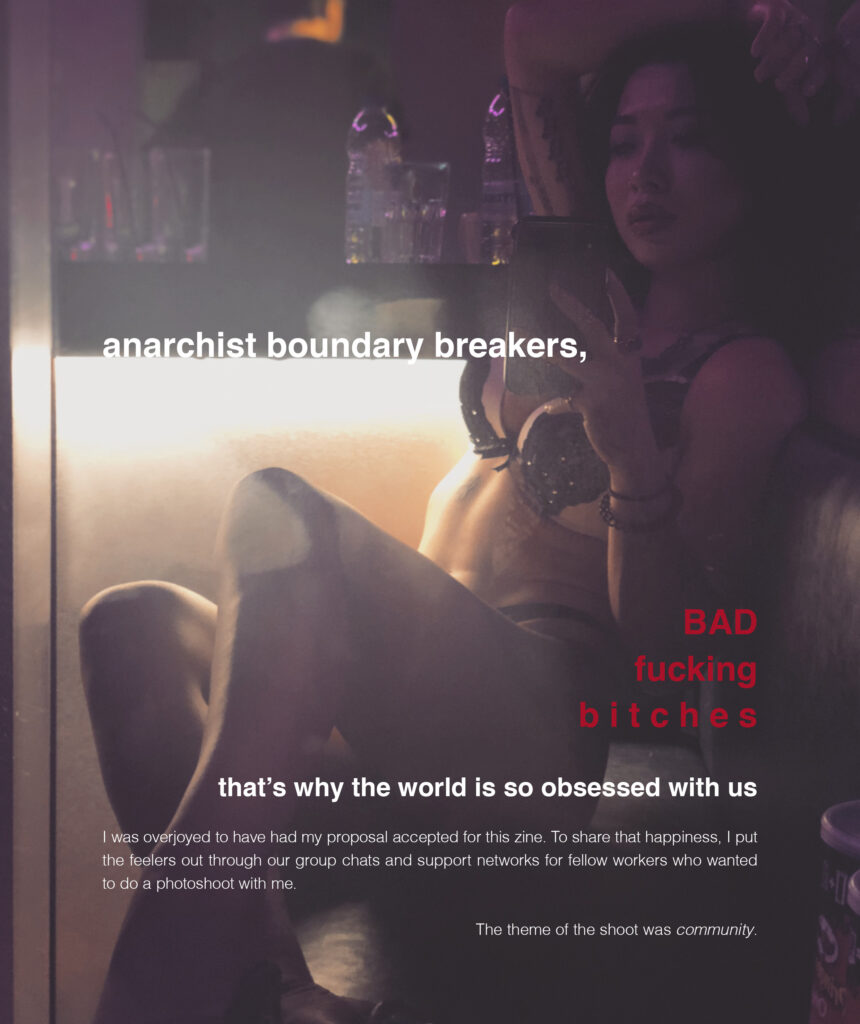 Lib Lobberson
Marin Scarlett
Payola E
ZuZu Gabrielli
Chardonnay
Bella Violet Quinn
Rab Green
Chao-Ying Betty Rao
Heather
Ashleigh Williams (BABEWORLD)
Jet Moon
Estella Clarke
The Truth and Lies book project emerges as part of a rising tide of sex worker art and organised struggle to end criminalisation and stigmatisation of sex work.