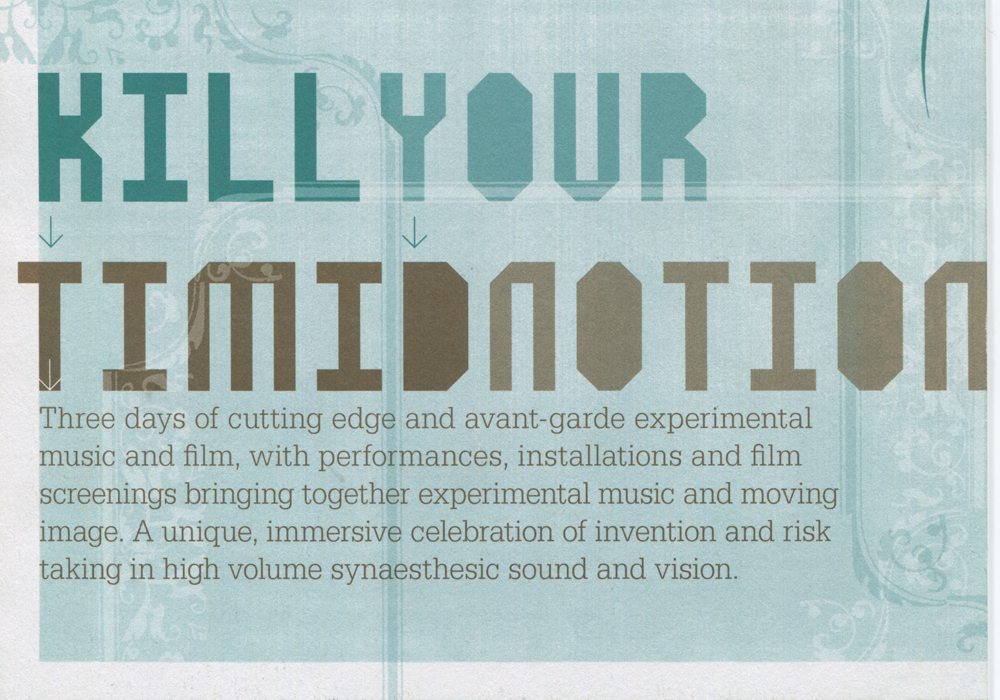 Kill Your Timid Notion 03
A celebration of the cutting edge and the avant garde in experimental music, sound and film.
Taking over the gallery spaces at DCA, KYTN presented a programme of live immersive experiences and specially curated film programmes.
Read
Performances and expanded installations came from Cyclo (Ryoji Ikeda and Carsten Nicolai), Steve Roden, Alva Noto, Philip Jeck, [the user], Mirror, Sunburned Hand of the Man, Akaten, Zoffy and Zubi Zuva X, Ruins, Ian Helliwell, Acid Mothers Temple and Phonographics (Gustav Deutsch, Martin Siewart, Fennesz, Werner Dafeldecker and Burkhard Stangl). Film programme highlights included screenings by Michael Snow, Ira Cohen, Oskar Fischinger, Takahiko Iimura, Lis Rhodes, John and James Whitney, Hy Hirsch, Jordan Belson, Norman McLaren, Wojciech Bruszewski, Guy Sherwin, Woody and Steina Vasulka, Michaela Grill and Billy Roisz, reMI, Michaela Schwentner, Samuli Alapuranen, James Elaine and William Basinski, Ryoichi Kurokawa, Anouk de Clerq and Joris Cool, Kurte Ralske and Mika Taanila.
KTYN 03 was reviewed by Jay Richardson for the Scotsman here and Neil Cooper for The Wire here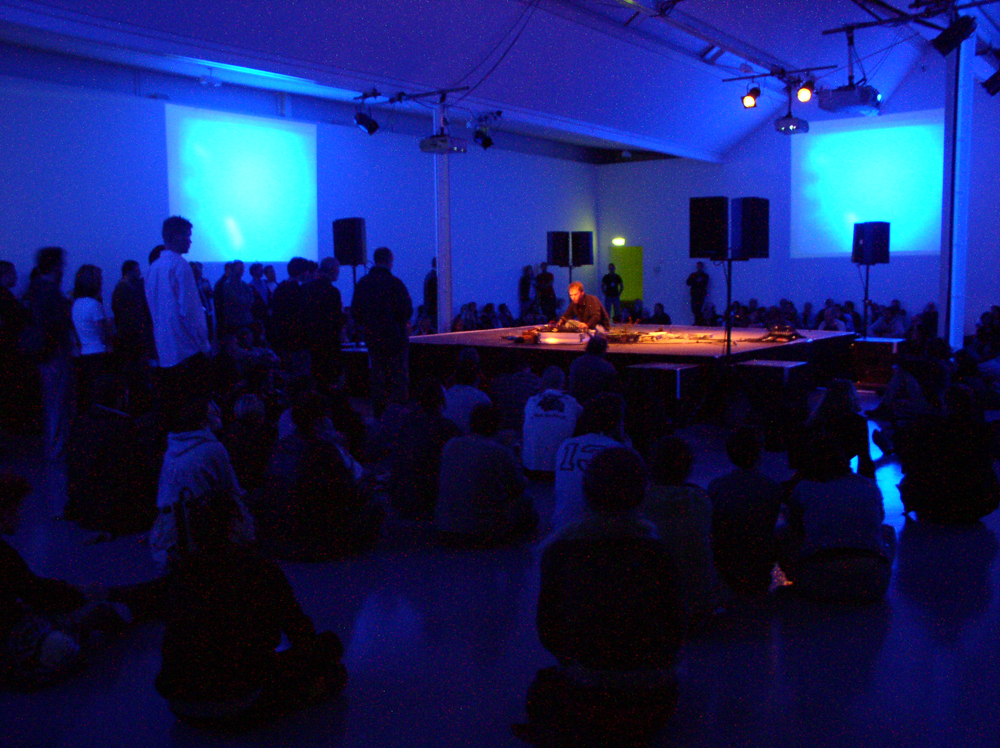 Steve Roden
By focusing on the things that most people don't notice or pass by uncaring – Steve Roden crafts gentle, sparse and metaphorically loaded compositions.
Kill Your Timid Notion 03