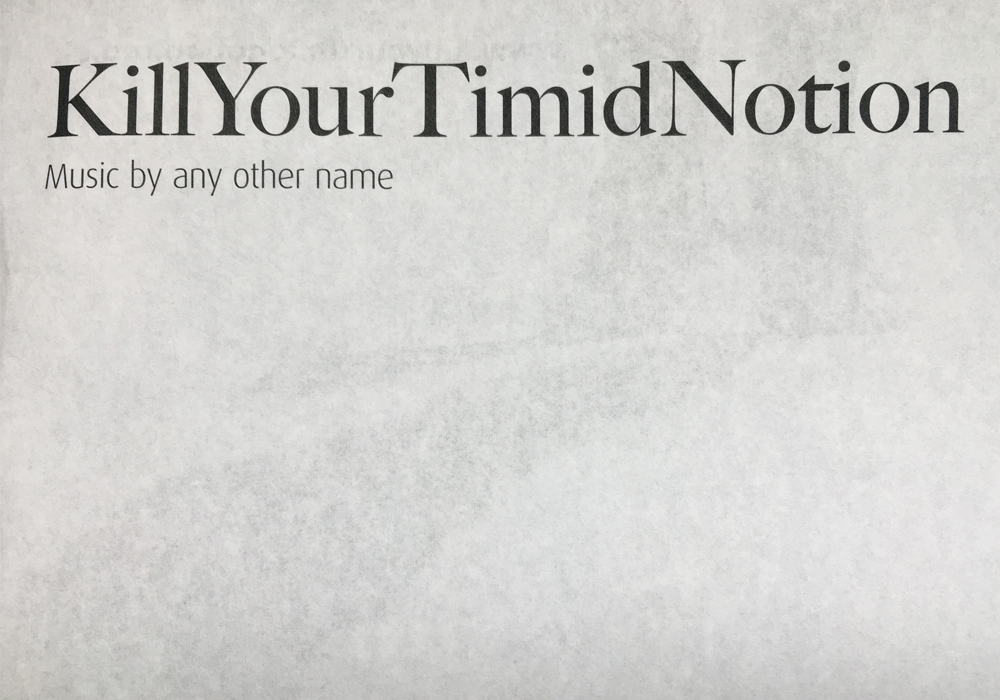 Kill Your Timid Notion 06
A step across the border between sound and vision.
A festival hewn from passions for experimental music, film and visual art and for a passion in figuring out how they can relate to and inspire each other. This edition of KYTN featured live programme from Emma Hart and Benedict Drew, Tony Conrad (with Nikos Veliotis, Mark Wastell and Angharad Davies), Bruce McClure, Sandra Gibson, Luis Recoder and Daniel Menche, Hototogisu, Christian Marclay's Screen Play (with Steve Beresford, John Butcher and Paul Lovens), Jennifer Reeves and Anthony Burr, Kazuo Imai and Atsuhiro Ito, Lis Rhodes's Light Music.
The festival also included 6 film programmes with screenings from Thorsten Fleisch, Hy Hirsch, Len Lye, Karo Goldt, Tina Frank, Tony Conrad, Tom Bessoir, David Leister, Kurt Kren, David Blandy, Keewatin Dewdney, Wojciech Bruszewski, Didi Bruckmayr, Manuel Saiz, reMI, George Barber, Abigail Child, Siegfried A. Fruhauf and Peter Tscherkassky.
KYTN 06 was reviewed by Brian Morton for the Wire here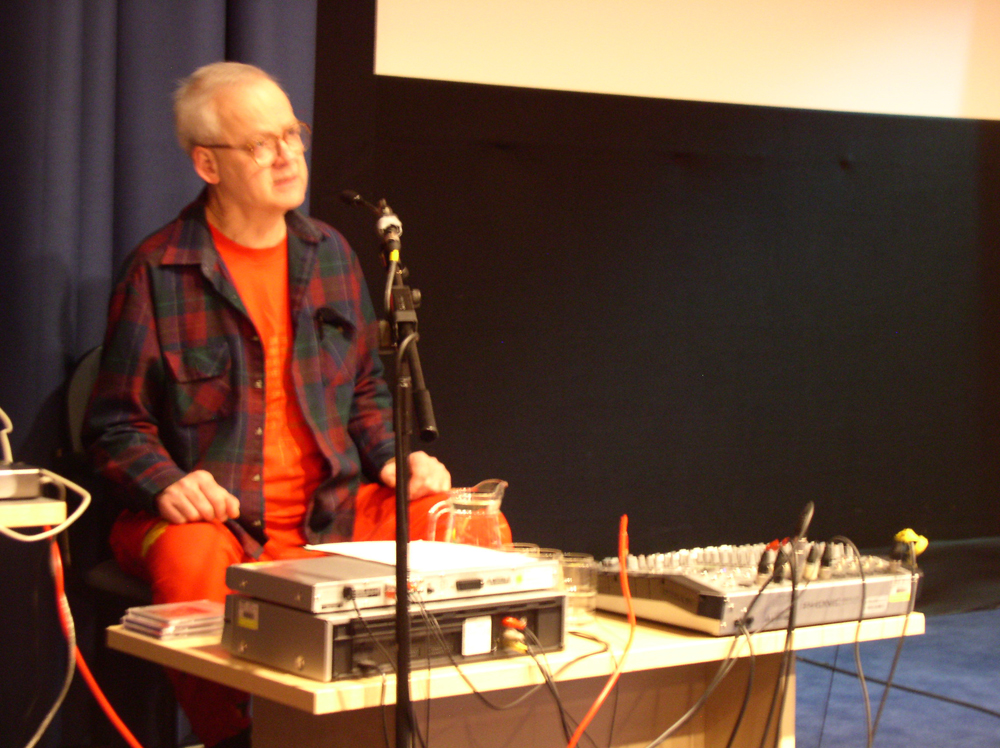 Dan Norton
Dr Cathy Lane
Dr Martin Parker
Rob Gawthrop
Stephen Partridge
Tony Conrad
Zoe Irvine
ACCESS: SOUND FILE A day-long salon accompanying KYTN focusing on sound art.
Kill Your Timid Notion 06