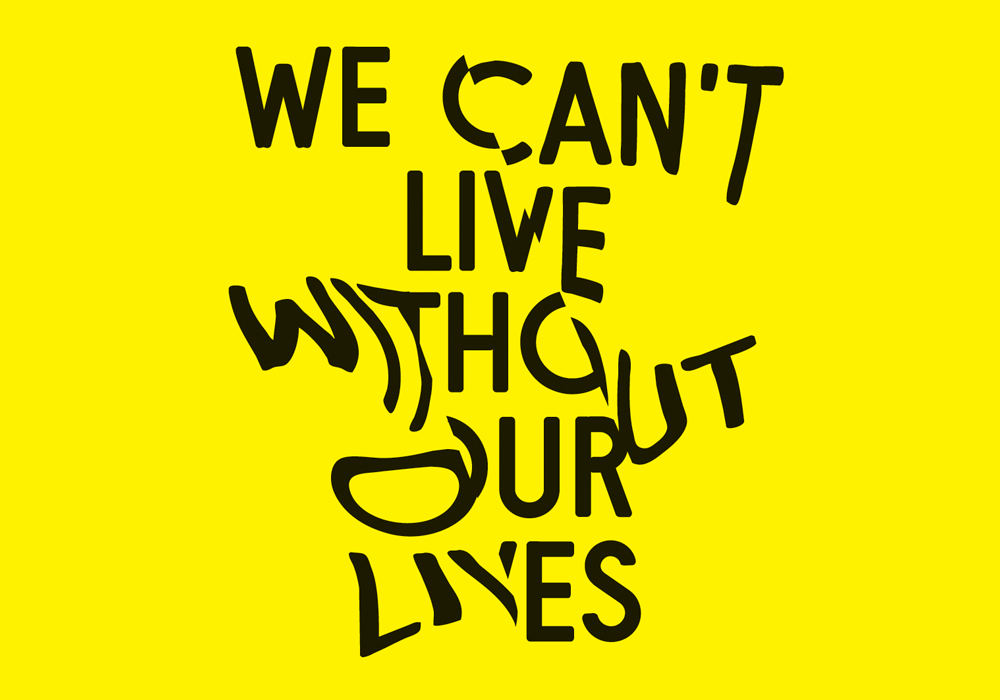 We Can't Live Without Our Lives
Could the ways we attend to each other's joys and pains help us to generate different futures together? Could we give humanness a different future by re-imagining what bodies and minds can be?
---
We Can't Live Without Our Lives
1.
2.
Maybe we want to give humanness a different future.
Denise Ferreira da Silva
3.
listen and feel together, can embody our desires and struggles – inhabiting them to generate different possible futures together. Our most recent episodes have worked with groups rehearsing these new worlds, going beyond the ways power can divide us from one another in relation to supposed norms of race, gender or sexuality. The episodes have asked us to also think along with people and communities who reject normalising ideas of what bodies and minds can be, imagining care as a form of resistance whilst resisting the state's damaging notions of 'care' – a radical socialisation of care that might generate points of solidarity where many of those different struggles overlap.
4.
3 We've tried to organise Episode 7 in a way in which as many of us as possible could explore these things together.
The Episode was reviewed in The Skinny by Emma Ainley-Walker and in The List by Gareth K Vile.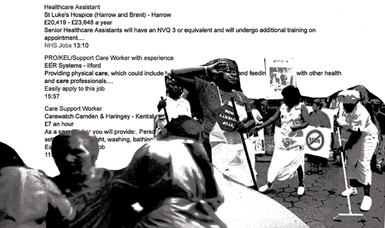 Howard Slater
First in a series of workshops for workers and non-workers who care. Does work that asks us to be attentive to the needs of others force us to sell our capacity for kindness?
Episode 7: We Can't Live Without Our Lives